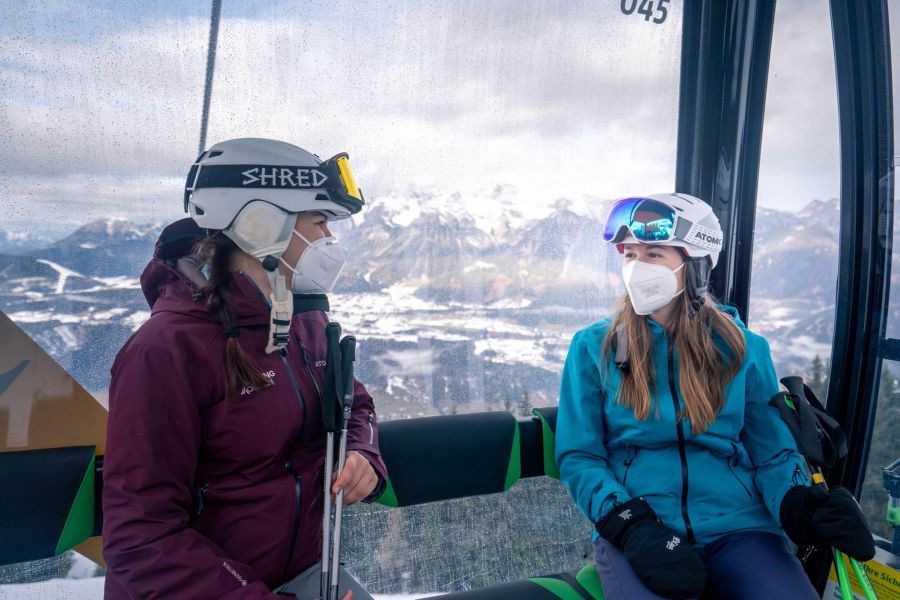 Swiss media reports that a scientific study into the danger of catching the coronavirus on a gondola ride works out about 100 times less than the danger of catching it in a working day in a two-person office.
The study from the Swiss Federal Laboratories for Materials Science and Technology (EMPA) looked at the airborne transmission of virus droplets on a variety of lifts at
Engelberg
ski area ranging from small gondolas to 80 passenger cable-car cabins. They used pressure sensors to measure airflow.
They found that if the gondola was crowded, windows were closed and the journey long the risk increased, but that if windows were open, and the cabin half-empty, they were very low.
Gondola cabins performed three to four times better than cable car cabins in the tests because the cable car cabins only had roof vents compared to sliding windows in the gondola cabins. However even a cable car cabin was many times better for air circulation than a railway carriage or an office.
Among the various comparisons were that a 12-minute ride on a gondola with open windows left people about a thousand times less likely to contract the virus than during a dinner for eight people in a room with closed windows.
Although cable car cabins did not perform so well per-minute of ride as a gondola ascent, the researchers found cable cars ascended much faster which cancelled out the advantage of the gondolas in practical terms.
Currently the Swiss government requires cabin lifts to operate at a maximum of two-thirds their normal operating capacity.