Zermatt was cut off by an avalanche last weekend. For about 24 hours, both the road and railway were closed and the resort was isolated from the rest of Switzerland.
It's actually not that uncommon for
Zermatt
to spend some time cut off during the winter. Three years ago in January 2018,
the situation was more severe
with 13,000 tourists stranded in resort.
Helicopters were used on that occasion to transfer holiday makers to the valley floor. Air Zermatt were in action again last weekend, but in this case, only to deliver food to the resort's supermarkets, which had started to run low on fresh vegetables.
The photo above was taken by Ed Mannix from
Matterhorn Chalets
, showing deliveries being shipped in by helicopter.
The train line opened again on Saturday, but the road didn't open until early on Monday morning. As there are few tourists in resort at present, it was mainly local Swiss visitors who were affected.
Given the depth of snow that had to be cleared (see image below), it's impressive that the road from Tasch was cleared so quickly: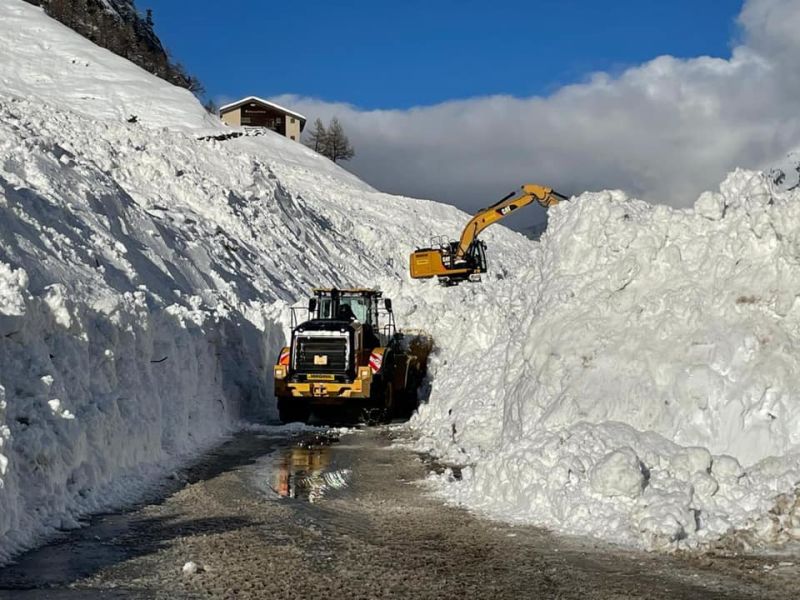 Skiing was limited, with many lifts closed on Friday and Saturday, but Zermatt's pistes have now opened up again with avalanche danger falling back to 4 from the maximum level of 5. The image below shows the situation on Friday of last week.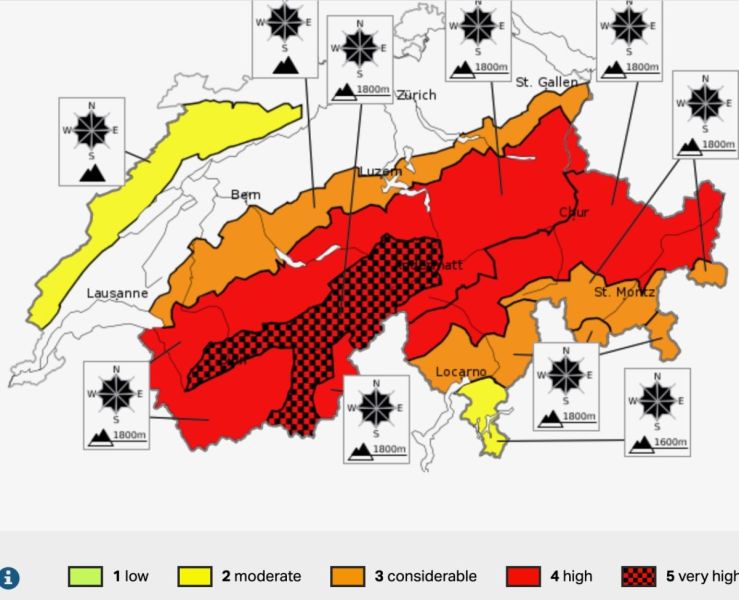 Zermatt continually monitors the avalanche situation and employs a 'roadmaster' and 'railmaster' responsible for assessing the dangers in each instance.
The resort also uses an avalanche radar detection system, which triggers barriers that close the road from Tasch to Zermatt when necessary.