Chair lift demolished by avalanche at Zermatt
Started by SwingBeep
in Switzerland

12-Jan-2018

- 4 Replies
Login
To Create or Answer a Topic
Latest images on this Topic...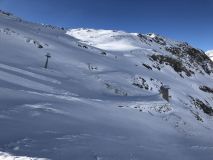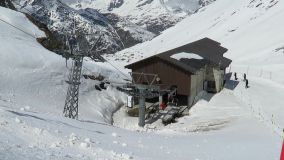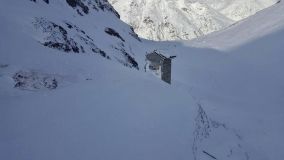 When the lift workers went to dig out the bottom station of the Kumme chair lift after the recent storm they found that it wasn't there anymore.
This is how it used to look
And this should give you some idea of what was swept away
Built in 1982 it was the oldest detachable chair lift currently operating in Switzerland
SwingBeep wrote:oldest detachable chair lift
Now permanently detached - does that count as reclaimed by nature?
Have they found what's left of it?
The Admin Man
Not yet, it's assumed that most of it is buried in the avalanche cone at the bottom of the cliff behind the concrete block. Before they can open the pistes that ran down to it they will have to check that there are no bits of metal under the snow and do something with what's left of the haul rope and also build linking piste to a run on the other side of the valley that leads down to a lower lift.
Even if your knowledge of French or German is not that great it would be worth looking at the SLF bulletin for this week
https://www.slf.ch/en/avalanche-bulletin-and-snow-situation/weekly-and-winter-reports.html?no_cache=1
J2ski I just love you! So much to read! You guys and my morning coffee are a match made in heaven!
Topic last updated on 14-January-2018 at 13:08