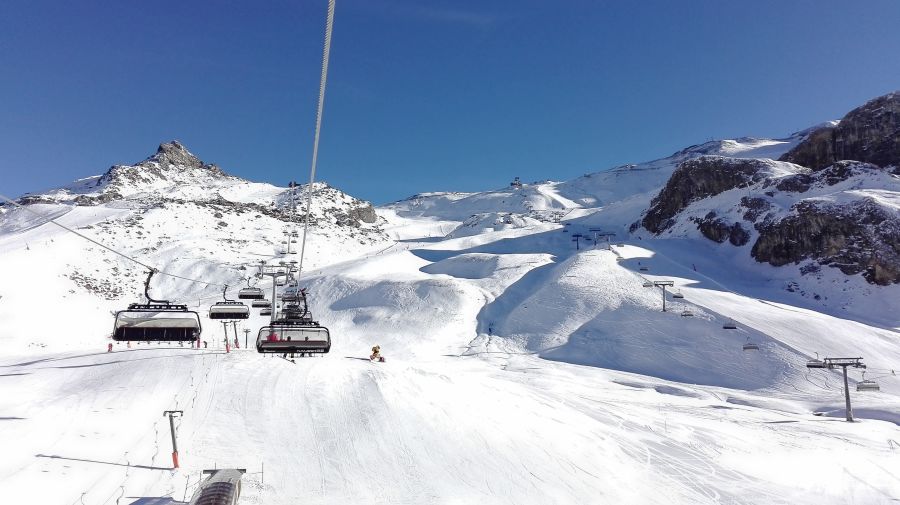 Austria's Chancellor Sebastian Kurz has outlined the country's plan for ski resort operations this winter at a winter tourism press conference earlier today.
Several Austrian glacier ski areas are already open with three more due to join them this weekend, and there were no surprises in the announced measures which were in line with what the country's ski areas had already outlined, and broadly in line with other European ski nations, in so far as they have announced their plans.
That is: 1 metre social distancing, lots of cleaning and sanitising, masks worn, a maximum of 10 students in a ski school class and free corona tests for ski instructors under Austria's 'Safe Hospitality' initiative. There will be no limits on the numbers using lifts or total numbers on the mountain however.
Although Austrian leaders said the top priority was to push infection rates down, there was also a strong onus on jobs and the economy.
"Our case numbers are too high at the moment and we have to work hard on this fact. We need to push these numbers and keep them low. Especially with a view to an important economic sector, tourism, we must prevent any travel warnings. In addition to the health of the population, it is also about safeguarding jobs. Finally, tourism is part of our identity," Chancellor Kurz said.
Austria's famously "lively" apres ski scene came under particular scrutiny, particular with the Austrian government and other bodies being sued by consumer groups in mass class actions following the alleged 'super spreading' of the virus to dozens of countries around the world from
Ischgl
last winter. The government response is no lively apres ski this winter, but very toned-down socially-distanced gatherings.
′′Skiing pleasure yes, but without apres ski," Chancellor Kurz confirmed.
Minister of Tourism Elisabeth Köstinger focussed on the employment issues surrounding winter sports,
"Winter tourism is about far more than winter sports. It's also about the livelihood of thousands of people who work directly or indirectly in this economic sector. We want to do justice to this responsibility," she said.