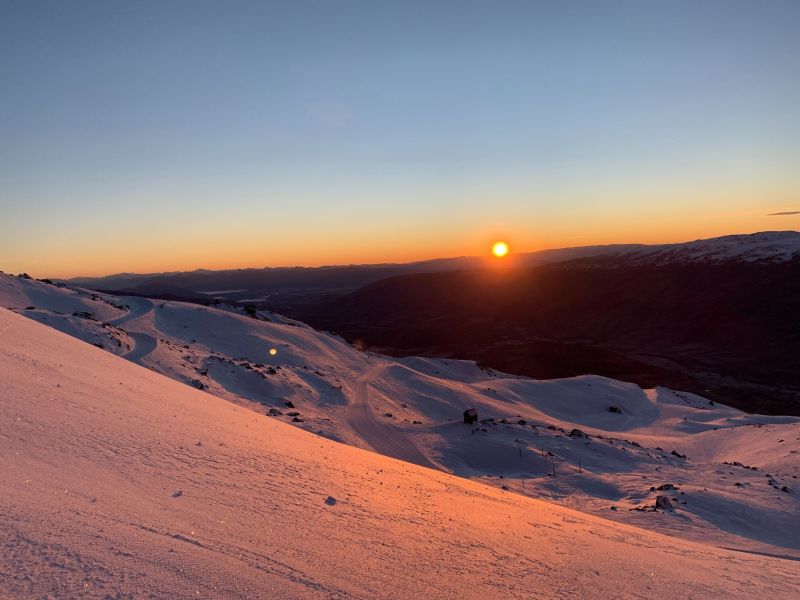 New Zealand has been the envy of the skiing world for the past few months as the centres there have been operating to the 'old normal' since the season started there in June.
Whilst other centres in the southern hemisphere and re-opened areas in the northern hemisphere implemented social distancing and mask-wearing requirements, New Zealand's successful suppression of the virus meant that areas there could operate without any such restrictions.
Ut the recent sad news of four new cases in
Auckland
after New Zealand had gone more than 100 days without a recorded infection has led to the reintroduction of level 2 restrictions, last seen just before the ski season began. That means social distancing, face mask wearing, limited numbers on the mountain and increased hygiene measures. Like the rest of the skiing world.
Many New Zealand ski centres have been closed today to prepare for the changes, the majority saying they'll re-open with the new measures in place from tomorrow, although some say they'll need a few more days. Mt Ruapehu has kept operating saying it was already prepared for the change.
Elsewhere in the southern hemisphere ski areas are open in New south Wales and Tasmania in Australia, but closed due to the virus in Victoria; to locally based people in Argentina (local to each resort); and also to Lesotho's Afriski is open to residents in Lesotho.
Ski centres in South Africa and Chile remain closed due to the virus. In Chile some centres have now re-opened to day-visitors, tough without ski lifts running or slopes open. The centres are messaging that they have so much snow they think they could stay open until November though, hoping that the season might still happen there. South Africa's season normally ends at the end of August so it's looking less promising a 2020 ski season will happen at all there.