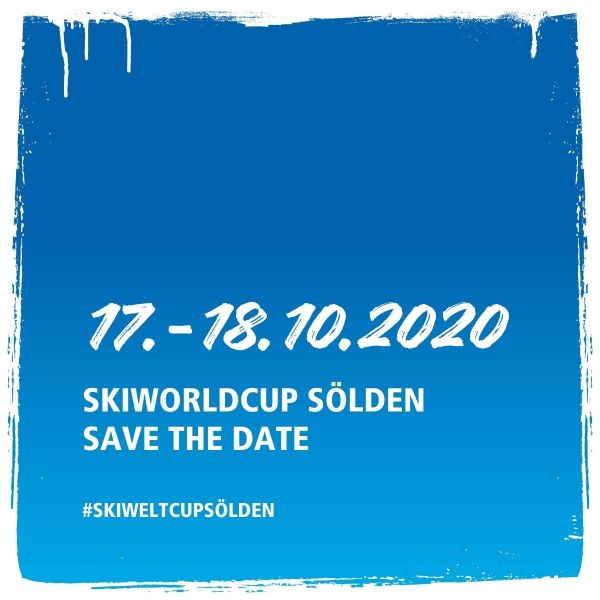 During an online meeting the FIS Council decided that the 52nd FIS Congress 2020 will be postponed from 4th October in Zurich (SUI) until 5th June 2021 in Portoroz (SLO) to protect the health and welfare of all participants.
However a decision on which destination will host the FIS Alpine World Ski Championships 2025 will still be announced following online meetings.
The FIS Technical Committee Meetings scheduled during the Congress week in
Zurich
from 29th September to 2nd October will proceed as online-meetings during the same dates with each of the candidates making its final presentation by video prior to the election of the FIS Alpine World Ski Championships 2025 organisers the following day, October 3rd, 2020.
There are three applications to host the 2025 FIS Alpine World Ski Championships submitted by Crans Montana (SUI),
Garmisch-Partenkirchen
(GER) and Saalbach (AUT).
In a separate development the FIS has confirmed the World Cup schedule for 2020-21 and it looks very much like a normal year with all the flagship events in place. However it seems likely the many, and depending on how things go, potentially all, will be staged without spectators or media.
The calendar will actually start a week earlier than usual with the World Cup season opener in Solden taking place a week earlier than usual this year, the reason given being to increase virus safety.
"By moving the races forward, it will be possible to use the Rettenbachferner glacier area largely exclusively for the World Cup competitions, to separate the participants, officials and employees from tourists and to arrange the accommodation for the teams according to needs and regulations. The ultimate goal for the organizer and his partners in Sölden is to ensure that everyone involved in the Ski World Cup has the best possible and safest conditions at the start," said the Austrian race organisers.
The 2021 FIS Alpine World Ski Championships will take place next winter in Cortina d'Ampezzo after a request to postpone them by the organisers was declined. The 2023 FIS Alpine World Ski Championships.
Commenting on the decision to postpone the 52nd Congress, FIS President Gian Franco Kasper said,
"The current status of the Covid-19 outbreak globally and the resulting travel restrictions made it clear that this was not the time to bring our global FIS Family together. However, it is very difficult for FIS to delay the Congress until next Spring. The Congress is the backbone of our democratic process and governance and we do not take its postponement lightly. Nevertheless, we look forward to the day when all FIS stakeholders will meet together next Spring in Portoroz."