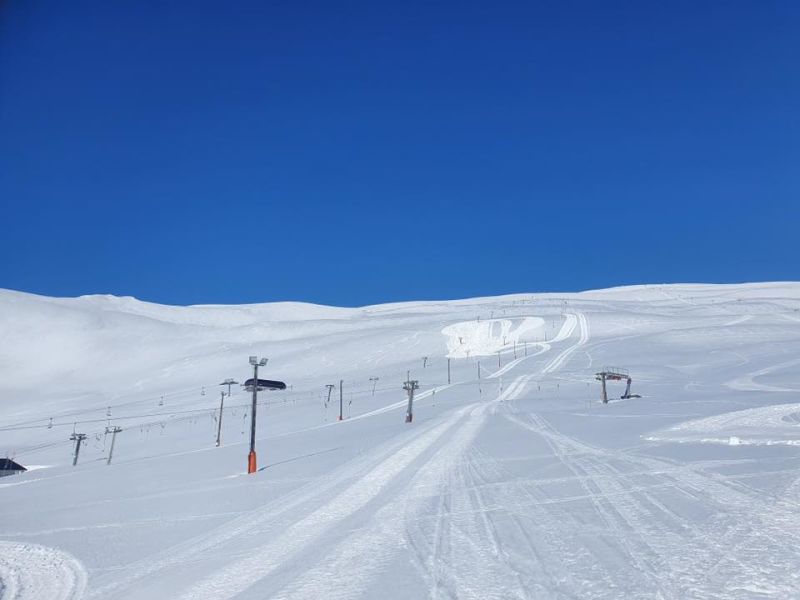 The number of ski areas open in the world is believed to be currently the lowest since the advent of high-altitude/glacier lifts more than 50 years ago.
The global lockdown due to the coronaviurs COVID-19 pandemic has led to the closure of almost all ski areas around the planet.
However two countries did not make ski area closure compulsory and several dozen ski areas in Japan and Sweden were still operating until last weekend.
But a second and more severe outbreak of the virus in Japan, which thought it had it under control in March, has now led to, it is believed, all of the country's ski areas closing ion the past few days, rather than several dozen of them operating in to May as they usually do.
This leaves just two ski areas open in the far north of Sweden, Bjorkliden and Riksgransen, up in the Arctic Circle, where local medical authorised have decided it is within safety parameters for them to keep operating at present.
But there are now several other areas open in Scandinavia and the number is growing. Norway has eased its lockdown after a month and small communities are able to re-open small ski areas if local medical authorities and municipalities agree. It is being decided on an area by area basis.
A number of small areas have re-opened under strict restrictions, with the Al municipality among the first to do so, a week ago.
Roldal, which before the lockdown in mid-March, was posting the deepest base in the world at nearly six metres (20 feet) says it will re-open on Thursday.
Norway's Fonna glacier, which is reporting a 12 metre (40 feet) base of snow, will open for its summer skiing season May 1st next week.
China also eased its two-month long lockdown in late-March and a number of ski areas re-opened there under strict restrictions. However it is unclear if any are still operating in late April. The same is true for the Czech Republic where restrictions were eased a fortnight ago and one centre re-opened there last week, but it is unclear if it is still open as the weather has warmed up.
The number of ski areas open today in the world is probably in single-figures however and may be as low as five. These areas are open for locally-based skiers.
Normally the lowest number of ski areas open in the world gets close to single figures in the latter half of May each year when most northern hemisphere resorts have closed and no southern hemisphere areas have opened, whilst the majority of summer glacier areas in the northern hemisphere have not yet opened for their summer ski season and take a few months of low-season rest.