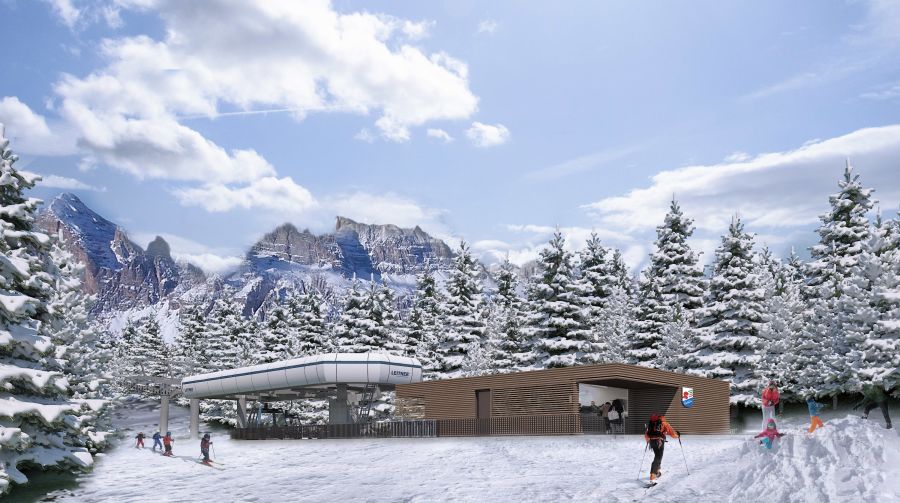 An impressive long planned lift connection between two of Cortina's ski areas in the Italian Dolomites, which was first announced as on target to be completed ahead of next winter, when the resort is due to stage the 2021 Alpine Ski World Championships, will still go ahead despite the COVID-19 issue affecting summer construction projects in ski resorts around the world.
The construction the new gondola link, will, for the first time, link Cortina's ski areas of Tofane and Cinque Torri. The project, being completed by Leitner, is scheduled to start in June.
The 4.5 km long journey, in 10-person cabins, aims to link the Tofane slopes close to the town, from Son dei Prade, with the runs of Cinque Torri at Bai de Dones. The lift should significantly reduce the road traffic between the two areas, which in turn will hopefully benefit the environment. Previously the connection was made by bus.
Fans of skiing in the Italian Dolomites will be excited to realise that the connection will mean it will be possible, for the first time, to start the day in Cortina and travel, on skis or snowboard and lifts, onwards for up to 40km to the far side of the Sellaronda and the far end of linked valleys like Fassa and Gardena.
That's because the new gondola will link to Cinque Torri from where it's possible to access the famous
Hidden Valley
run and then the almost-as-famous horse-pulled drag lift at the bottom to connect to the Sellaronda, then head on via ski and lifts. This will however be a one way connection, with a shuttle bus required back from the Sellaronda to Cinque Torri, as there's no lifts back up the Hidden Valley run.
Early indications are, if you accept a one-way lift connection and a key actual horse-powered drag-lift – that the amount of linked terrain is very close to that of the world's largest ski area, the 3 Valleys in France, although there's no official measure of the size of the Italian area.
Leitner Ropeways, who are building the new lift, are targeting completing the project by the end of 2020 or in early January 2021, so that the gondola can play its part in Cortina 2021, the Alpine Ski World Championships, the following month.
"The gondola will be another significant legacy of the resort's efforts to improve the ski domain as part of a dynamic focus on hosting sporting events, which are set to culminate in the 2026 Winter Olympic Games, which it will jointly host with Milan," a resort statement says.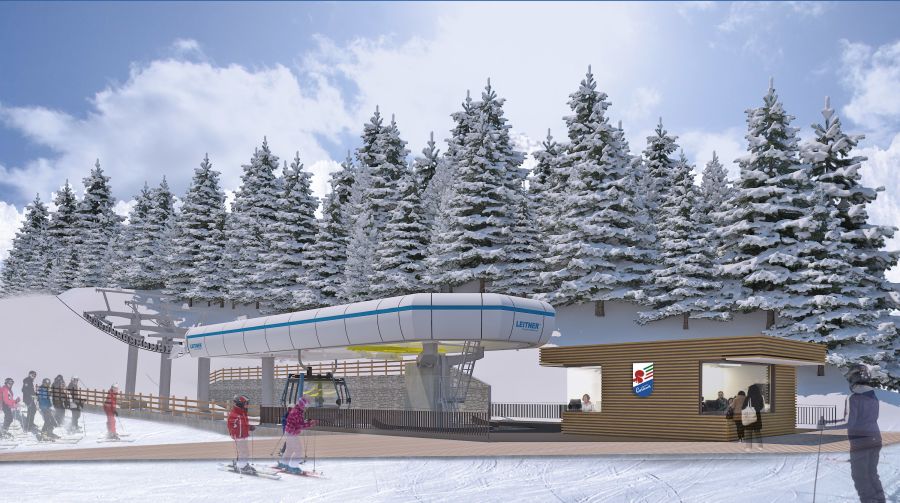 (Photos credit Leitner Ropeways)