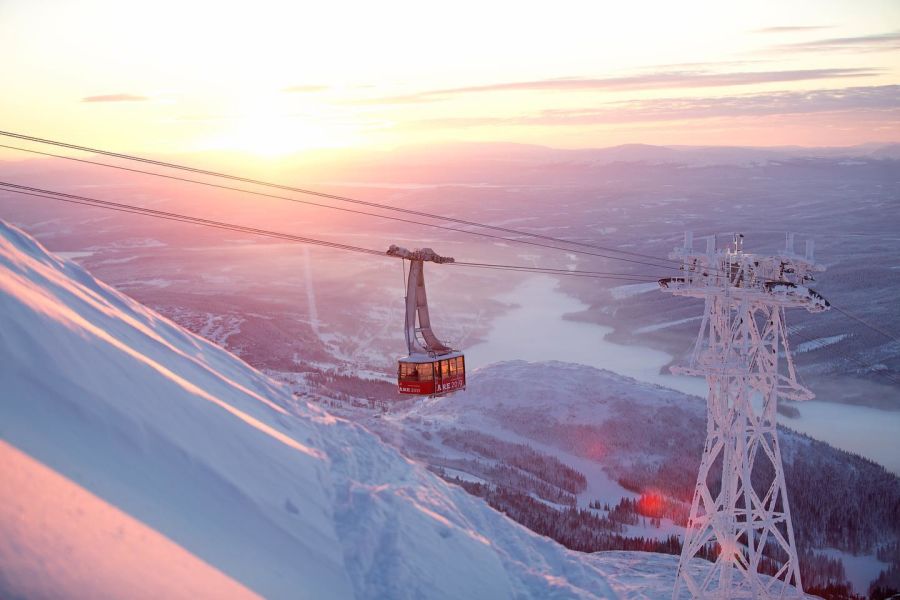 Following advice from the Public Health Authority, SkiStar, the group which runs most of Scandinavia's leading ski resorts says it will close its ski facilities in Åre, Sälen and Vemdalen in Sweden after the weekend.
The company's decision seems to be following the Norwegian model of three weeks' earlier, closing ski centres because it is feared local medical facilities will not be able to cope of a lot of tourists get sick, rather than because of a government order to do so.
They also seem to be following the American model of making a corporate rather than a state decision and taking the Finnish approach of announcing the closures nearly a week in advance rather than doing so sometimes within hours as was the case for many resorts in the Alps.
The background to the decision is the advice from Sweden's Public Health Authority to safeguard health care in the regions concerned, SkiStar say.

"The Public Health Authority has made clear that the measures that SkiStar has taken to reduce possible spread of contamination in connection with skiing on slopes and lifts have been satisfactory. The ski resorts are closed after SkiStar has consulted with the Public Health Authority about the prevailing situation regarding the local and regional pressure that is now on health care in areas in which SkiStar operates," a company statement reads.
Sälen, Åre and
Vemdalen
will close from 6 April. This means that the arriving Easter guests who were expected to come Saturday-Sunday are being immediately contacted and given the opportunity to book or re-book next year.
In Norway, SkiStar's ski resorts
Hemsedal
and
Trysil
were closed immediately after both municipalities decided on measures following the Norwegian government decision in mid-March. Sweden has taken a more gradual path of shutting down public facilities and limiting gathering in an attempt to better build 'herd immunity' against the virus. However it is now enforcing more restrictions.
It is not yet clear if all Swedish ski areas will close.
"Health care needs to gather strength to take care of an increased number of patients in connection with the spread of covid-19. An increased number of travellers would risk overloading an already-stressed healthcare," says Johan Carlson , Director General of the Public Health Authority