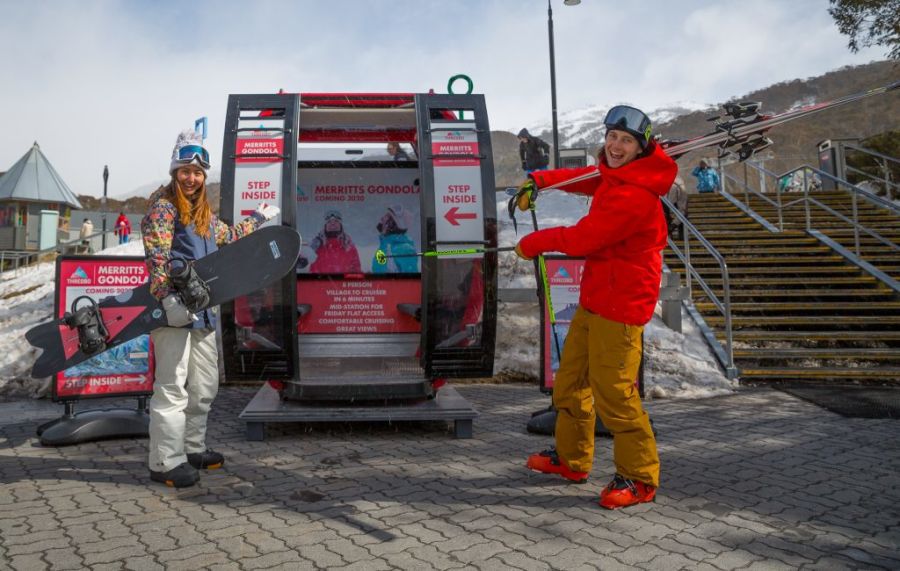 Work is underway on what will be the first gondola lift to serve ski slopes in Australia, due to open this coming winter 2020.
Thredbo
Resort are replacing the Merritts double chairlift with a high speed, eight-person gondola that will quadruple the capacity of the old lift.
The new lift went in to production in Austria with Doppelmayr building the lift, and CWA in Switzerland the cabins, nearly a year ago. It is being delivered to Australia in more than 45 containers. In addition 20 truckloads of reinforcing and steel and 150 truckloads of concrete have been delivered to Thredbo with construction due to be completed in May, ahead of Australia's season start in June.
Once completed the new Gondola will span over 1.3 kilometres, rise 298 vertical metres, and be able to lift 2,000 people per hour. Travel time on the Gondola from Thredbo Village to the Cruiser area will be approximately six minutes, saving 15 minutes on current times.
In addition to the Gondola, a fully automated snowmaking system on the popular 'Dream Run' is being installed as well as other slope works ahead of the upcoming winter. This development will allow more reliable access to Friday Flat and the mid-station of the new Merritts Gondola as well as better access to a wide variety of intermediate and advanced tree runs.