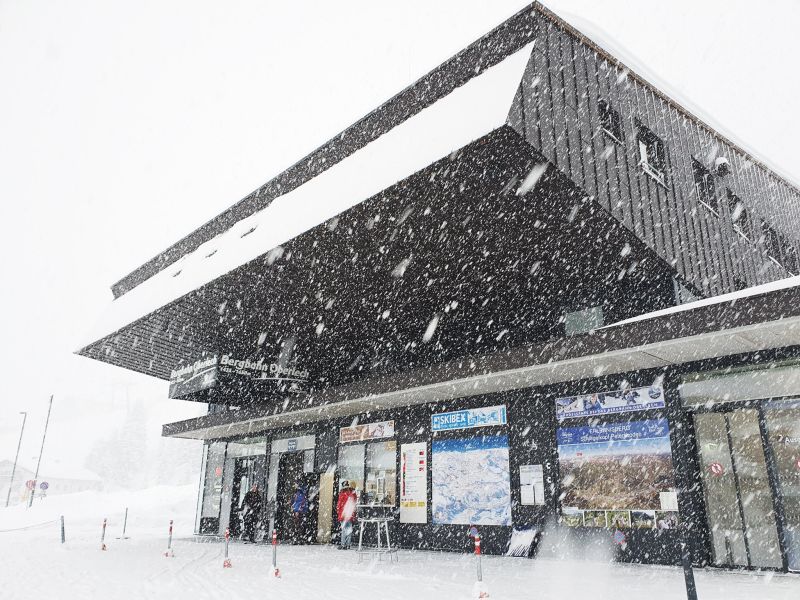 Storm Ciara (in French and English speaking countries) and Sabina in German-speaking ones has final started to 'moved on' and ski areas in the Alps that were partially or fully closed for several days this week whilst the gales blew in and the snow dumped are now re-opening.
The snow totals are still coming in buts so far it's Austrian areas that are posting the biggest accumulations with the
Zillertal
Arena (particularly the village of
Gerlos
) and the
Arlberg
region (here particularly
Stuben
), posting 95cm (over three feet) of fresh snow in the last 48 hours, most of that falling yesterday (Tuesday).
Snowfalls in the French and Swiss Alps did not quite measure up to the volumes expected in forecasts at the weekend with the biggest reported around 30cm (a foot) on Monday/Tuesday. The country's ski centres did get the strong winds though and many had higher runs closed at the start of this week because of them, with several, including
Avoriaz
, closing completely for a time.
The snowfall has pushed the deepest base in the country through the three metre/ten feet mark with
La Plagne
up to 310cm up top with about half that snow depth on lower runs.
The snowfall has not really stopped though, there was a lull on Wednesday but the northern Alps expect more on Thursday/Friday, then a clear weekend before the snow returns at the start of next week.