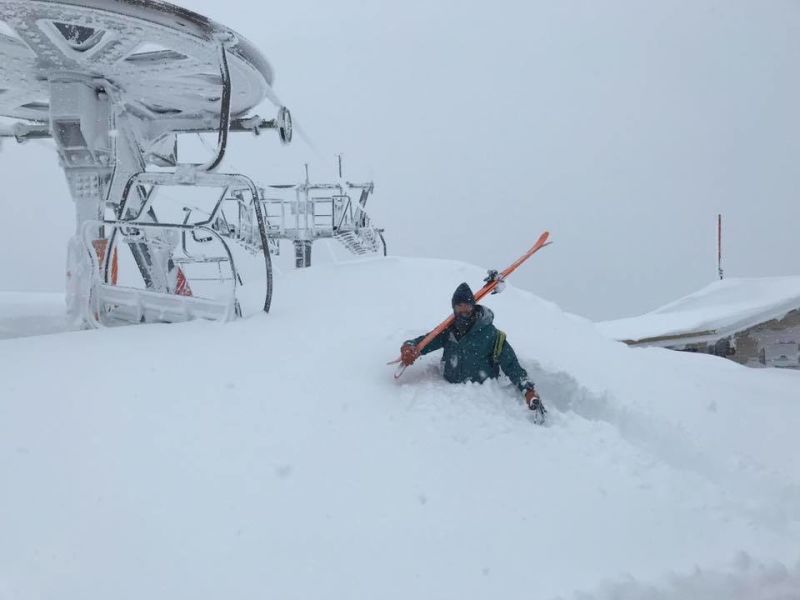 Snowfalls in the Pyrenees this week have exceeded even the most optimistic expectations with one resort in the French Pyrenees reporting up to 1.8 metres (six feet) of snowfall on its upper slopes with more forecast.
Ski star Wadeck Gorak is pictured today at
Les Angles
in the French Pyrenees which has been closed due to the heavy snowfall and, at times, storm force winds, but is now working to re-open.
Forecasts had indicated up to 1.2 metres of snowfall by the weekend at some ski areas in the Pyrenees by the weekend but the heaviest snowfall was expected on the Spanish side of the mountains.
There has been heavy snowfall for Spain and Andorra too with the biggest region,
Grandvalira
in Andorra, reporting 40cm in 24 hours, and some Spanish areas including
Masella
much more, just not so much as in France.
The snowfalls are the first really big snnowfalls in Europe for around six weeks since big snowfalls in the
Piedmont
area of Italy in the first half of December.