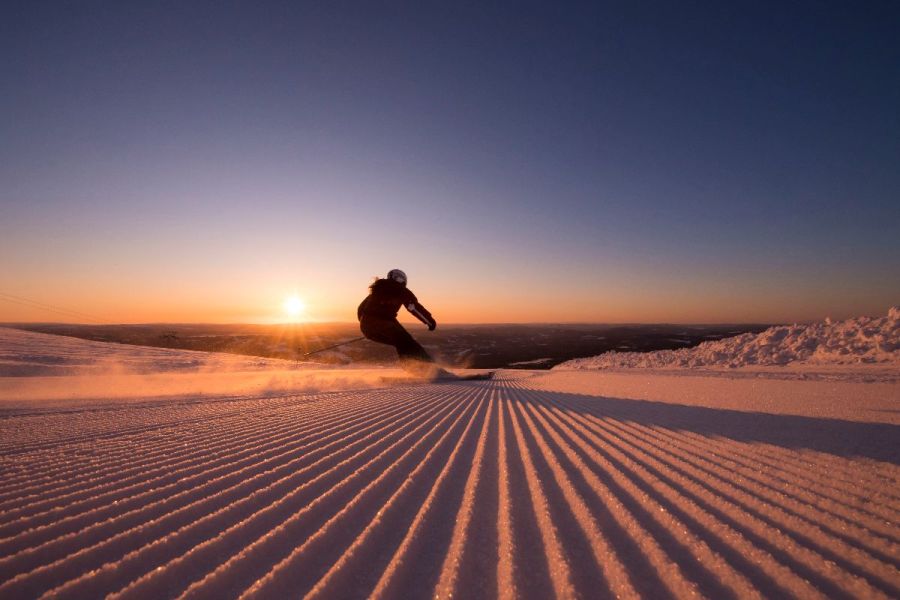 The ski season never really stops completely in Scandinavia thanks to three Norwegian Summer ski areas bridging the gap between mid-spring and mid-autumn when most of the region's 500 or so ski areas are closed.
Then the 19-20 ski season got underway in early October at
Ruka
in Finland which uses snowfarming of last season's snow, stockpiled and stored through summer, in order to be the first in Europe without a glacier to open for the season.
In the pasty six weeks about a dozen more small to medium sized centres have opened in Norway, Finland and Sweden and the last of the summer ski areas has ended their 2019 season.
But this weekend Scandinavia's biggest resort, Åre in Sweden will open, along with nearby
Vemdalen
and two of Norway's biggest resorts
Hemsedal
and
Trysil
. They are all owned by the SkiStar group and another big resort of theirs, Sälen in Sweden, will open a week later on the 22nd.
For the first time ever, the gondola will open in Åre at 8am on Friday November 15, with skiing in the high area available from the very start of the season. Optimal snowmaking conditions, snowfall and the investment made to Åre's snowmaking system ahead of last February's FIS Alpine World Ski Championships means the upper downhill race will be on offer to skiers eager to get out on the slopes.
"We have had optimal conditions to allow us to open," says Niclas Sjögren Berg, Resort Manager at SkiStar Åre. "Winter and the ski season are here in Åre and we look forward to 170 days of skiing."
In Hemsedal, the season will begin with a sneak preview and free skiing this weekend before completely opening on Friday, 22 November.