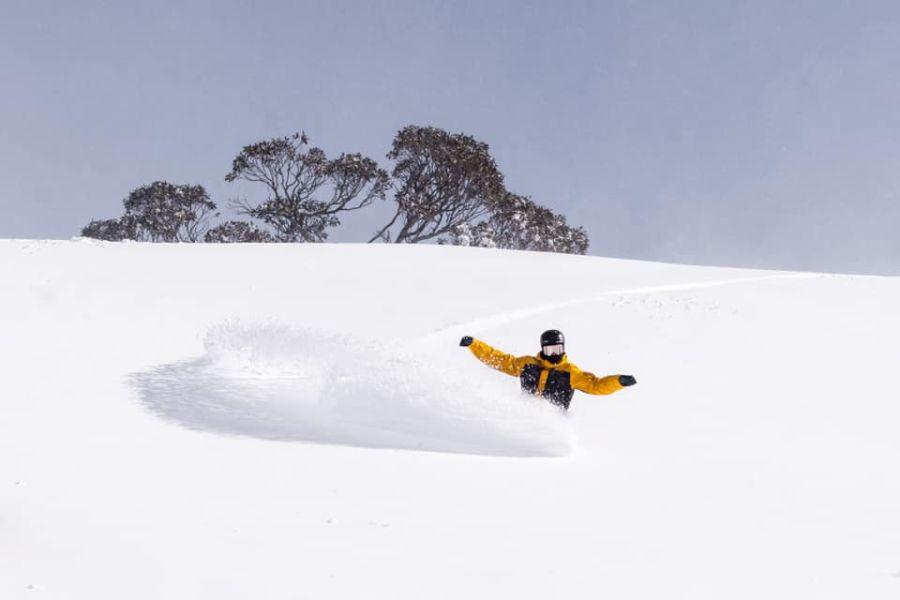 The remarkable 2019 ski season in Australia show no sign of taking a downturn after the country's ski centres emerge from their fourth major snowstorm.
The latest snowy onslaught brought reports of up to 53cm of snowfall at
Perisher
, the country's largest area, by this morning when the snow was still falling. Perisher is one of the ski areas that is reporting the snow now lying more than two metres deep.
Bringing the snow in there have been some wild and windy weather, but that's predicted to clear for the weekend, leaving superb conditions.
Most Australian ski areas are fully open with
Thredbo
reporting the country's deepest base at 218cm.
Here at J2Ski we are forecasting mostly sunny weather for the week ahead with snow showers likely on Sunday and Tuesday and temperatures fluctuating between just below and just above freezing.
Most resorts are scheduled to close in a little over a month's time at the end of September, but it now seems likely some will stay open in to October.
There have been more big snowfalls in New Zealand too, further improving conditions there.