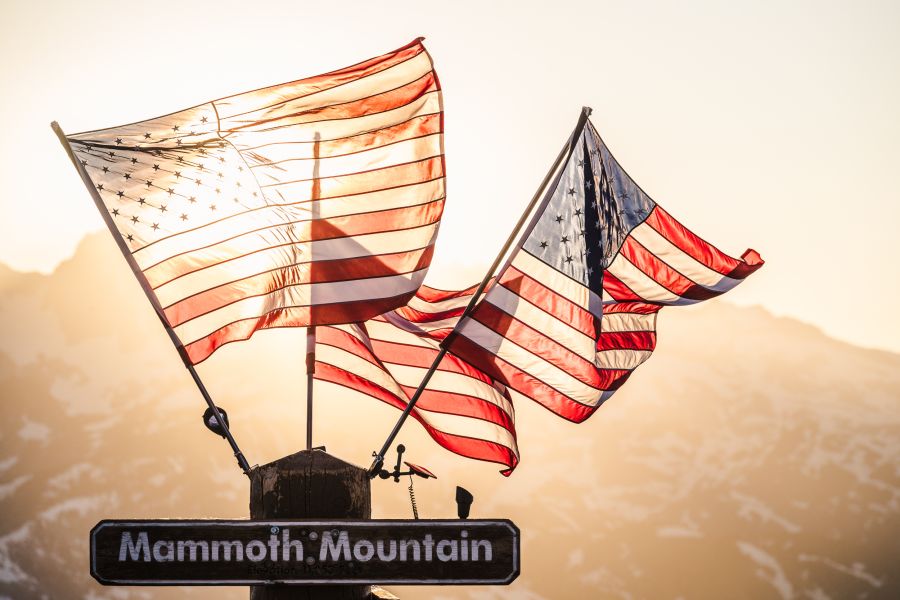 It looks certain that at least six US ski areas will be open for skiing and boarding for the Independence Day holiday weekend which runs from next Thursday 4th July through to Sunday the 7th.
Colorado's
Arapahoe Basin
announced yesterday that it will be opening for Independence Day for the first time since 2011.
It's the only ski area still open in the state unless you count the snow terrain park for summer campers maintained at
Copper Mountain
.
In California
Squaw Valley
and
Mammoth Mountain
will both be open too, with Mammoth intending to stay open daily in to August whilst Squaw Valley is set to close on Sunday.
Mammoth plans to throw a big "highest firework display in America" from the mountain top on the Saturday.
It's possible other Tahoe areas closed since Easter could reopen for Independence Day snowsports but there has been no announcement that any will as yet.
Utah's
Snowbird
, which has been open at weekends for the past few months, will open for it's last day on the 4th itself, from 8am to noon. Special souvenir T Shirts will be on sale and an "all you can eat pancake buffet" running through the morning too.
Elsewhere in the US
Timberline
ski area in Oregon – the only one that is open almost every 4th of July, should be open, along with the Beartooth Basin summer ski camp in Montana, for its final weekend of its short season which began earlier this month.
It has been a snowier than average winter in much of the USA with Squaw Valley reporting over 17.5 metres of snowfall. Spring was also cool and snowy right to the end when several ski areas in the Rockies got up to a foot of snow on higher slopes for the start of spring.
North of the border July 1st marks 'Canada Day' and
Whistler Blackcomb
is open for glacier skiing and boarding.