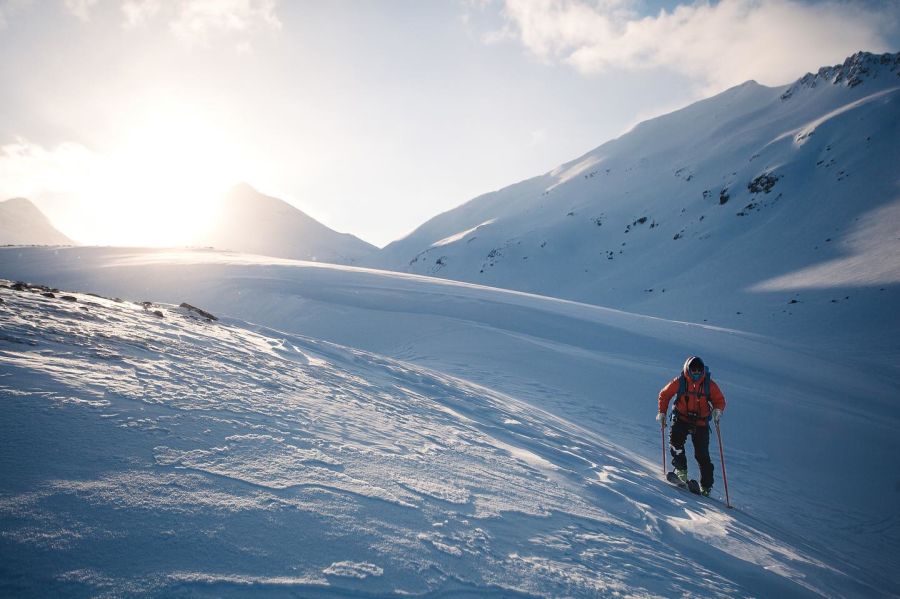 Sweden's Riksgränsen ski area will re-open for summer skiing and boarding this Thursday 20th to Sunday 23rd June to see in the start of astronomical summertime.
Riksgränsen, located 200km north of the arctic Circle, has long been famous for having a ski season which doesn't begin until the start of meteorological spring at the beginning of March, as it is too cold and dark before then, and then offering skiing and boarding under the midnight sun from early May, when 24 hour daylight begins at its northerly latitude.
The centre used to have a season that ran through to midsummer on 21-22 June but began closing for a period from late May for a month then re-opening for a special midsummer weekend, and last year was not able to re-open for midsummer at all due to inadequate snow cover.
This year however the decision has been made to go ahead, despite rapid thawing, as the centre had built up a good four metre base at the start of March, and still had about 1.5 metres lying when it closed in May, and there has been cold weather and some fresh snow since.
The centre will re-open on Thursday with skiing from 1pm to 5pm then 10pm to 12.30am. On Friday and Saturday there'll be skiing from 10am to 3pm and 10am to 12.15am – including to see in the start of summer on the 21st-22nd and the event will end with Sunday skiing from 10am to 3pm.
There's no new snow in the forecast and temperatures are expected to vary between +5 and +15C over the four days.
Glencoe in Scotland has opened for an hour or so of skiing for the first day of summer on a large snow patch on the mountain in recent years, but this does not look to be big enough for it to happen this year.
Beartooth basin in Montana in the USA has opened at the weekend for a three week 2019 summer ski season however. It was due to have opened more than a fortnight ago but its opening was delayed by too much late season snow blocking access and burying equipment then technical issues with lifts.