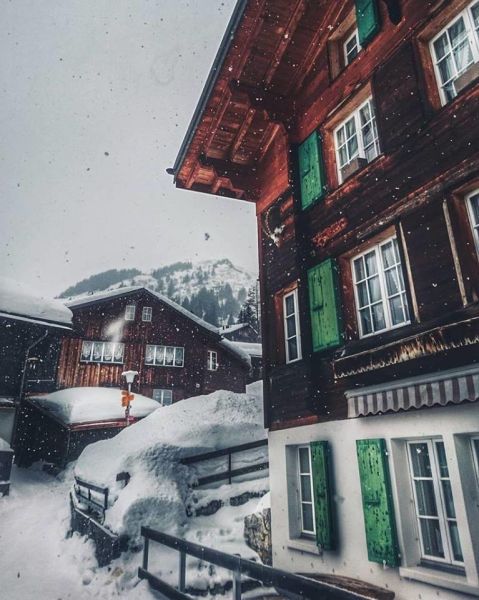 The first major snowstorm in the Alps for three weeks is starting to build fresh cover on already deep bases across the region.
The Snowfall has been very widespread from Austria across Switzerland to France but so far it is Austrian and Swiss resorts reporting the biggest accumulations – up to 35cm/14 inches – in the past 24 hours.
Lötschental in the Swiss Valais has posted the biggest accumulation so far with the Dachstein glacier among several ski areas to post 30cm/a foot of snowfall. Galtur near
Ischgl
in the Austrian Tirol has had 25cm/10 inches and Mürren in the Swiss Jungfrau (pictured above yesterday and open to May) got 20cm/8 inches so far.
Many ski areas will have a clear day today to enjoy the fresh snow before more snowfall arrives at the start of the coming week.