Tignes, France, December 2018.
This was the last day of the two courses I was doing and - fair to say - my legs were feeling it by mid-day. It had been an intense week but still, some four clear days after the snow storm, we were off to make fresh tracks..
Off-Piste Safety Morning 5 (with Nick)
After the now familiar chat about the latest avalanche information, and a transceiver check, we were straight up the Palafour chair and heading for the Chardonnay bowl. This meant a short but fairly steep climb, carrying our skis, up to access the bowl. After a minute or two to get our (ok,
my
) breath back, access to the bowl was via a couloir... steep but full of snow...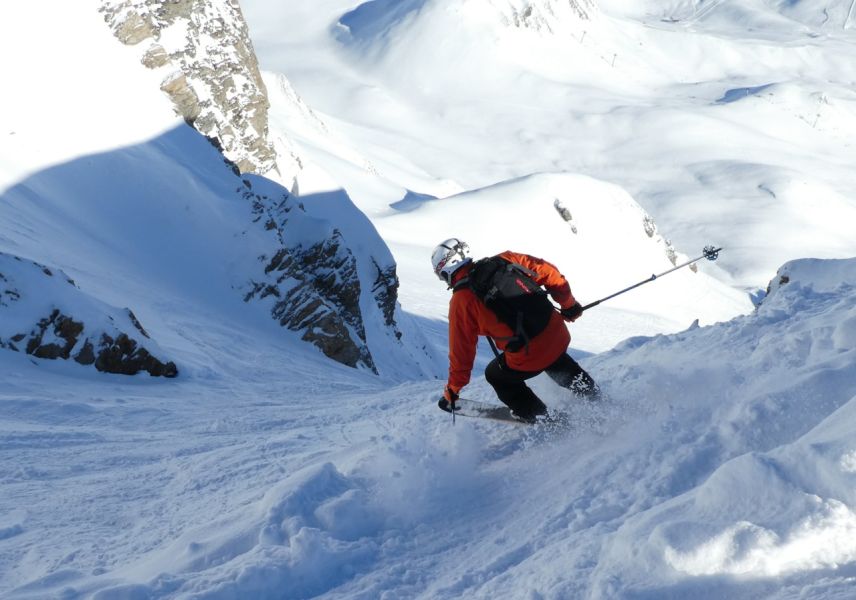 Pic by Ric Porter, Mountain Guide and all-round top dude!
...followed by a bit of a traverse skier's left to get the goods...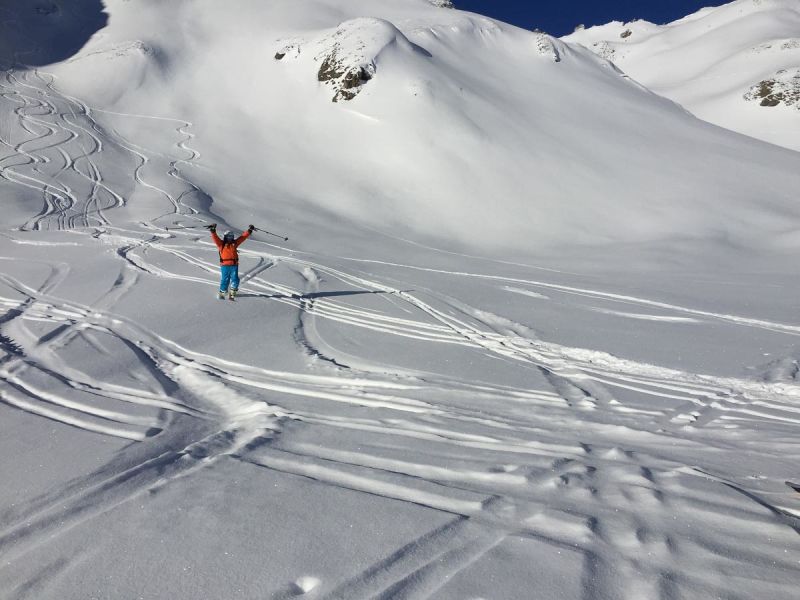 Nick the instructor, enjoying himself...
A couple of fabulous powder runs ensued, followed by a walk out past the lake and a descent through the Golf off-piste area (a golf course in the summer!), finding yet more powder, down to catch the bus up to Val Claret.
We finished the morning by taking the Lanches chair and then traversing above the cliffs into the off-piste run known as Telegraph, taking a breather for an introduction to rope belays and a cool (very warm, in fact) 2-man survival blanket/bivvy that Nick found in his pack...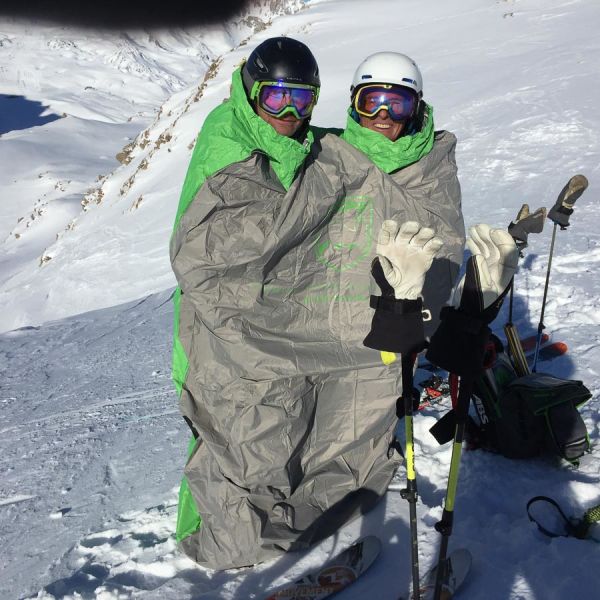 2-man survival blanket, modelled here by Alex and Nick...
Off-Piste Course Afternoon 5 (with Lee)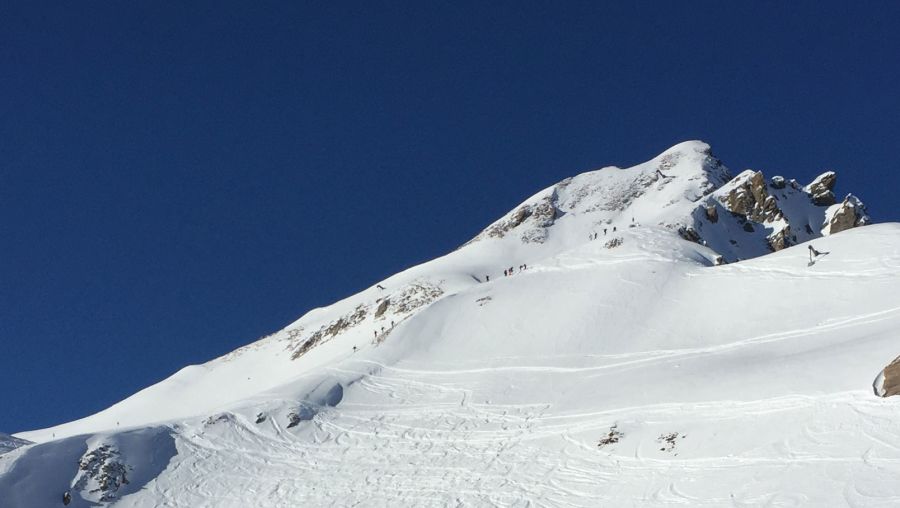 The hike up, to drop in to the Chardonnay bowl
More fun away from the pistes, including a further run in the Chardonnay bowl (which I missed), another different route down and through Golf and then over to Val d'Isere to finish off with a hurried Vin Chaud at the Folie Douce before heading back to
Tignes Le Lac
.
What a week!