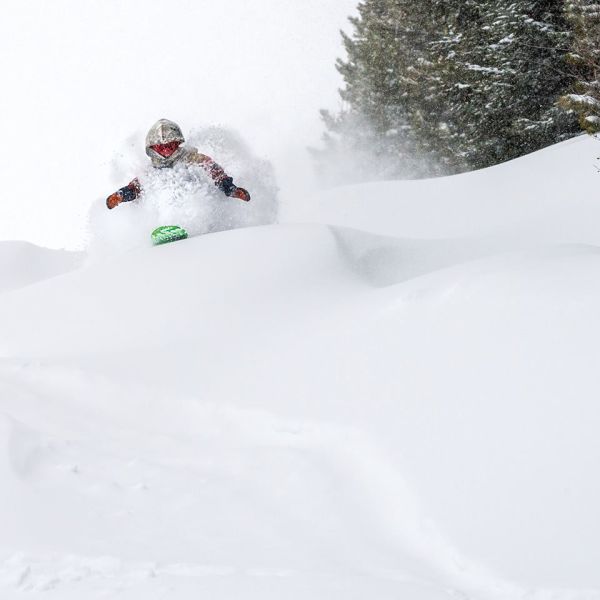 Colorado's sensational start of winter 18-19 is continuing with resorts there reporting up to 105cm (3.5 feet) of snow in the past week, much of it in the last 72 hours.
Winter Park
(pictured above yesterday) has reported the biggest accumulation with most other areas posting 40-70cm in the same period meaning there are powder conditions across the region.
It's all a huge contrast to the start of last winter, widely reported as the worst in Colorado for three decades, so far this is one of the best (although of course it's not yet December/the start of winter).
The 'Thanksgiving snowstorm' began last Thursday on the Pacific Coast of North America with significant accumulations in California where, unlike further east in Colorado and Utah, there had been almost now snowfall previously, so it was badly needed.
Resorts including Heavenly, Mammoth and
Squaw Valley
posted around 60cm (two feet) of snowfall.
The snowfall then reached the Rockies over the weekend. Here many areas had already had a metre or more of snow since October so it helped to build bases and improve conditions.
Resorts across the West including in Idaho, Oregon, Utah and Wyoming all reported similar big accumulations.
Winter Park announced three more lifts would start operating and ten more trails (Rainbow Cut,Sterling Way, Narrow Gauge, Cheshire Cat, Jabberwocky, White Rabbit, Mad Tea Party, Vista Dome, Bradley's Bash and Turnpike To Village Way) would open yesterday in response to the snowfall.