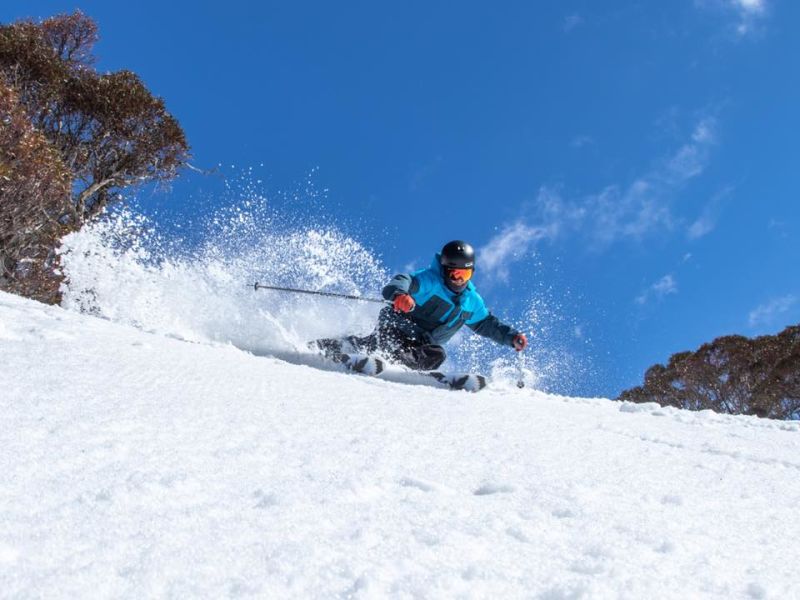 The remaining Australian ski areas that were still open for winter 2018 at the weekend closed for the season on Sunday with many already starting work on new lifts and other upgrades for 2019.
Most of the areas have reported a great winter with regular snowfalls through the southern hemisphere's winters with bases passing the 2 metre depth mark at several areas in late august and setting 'deepest snow base since 2004' levels at around the same time.
Hotham
Alpine Resort said it was open for 120 days, and received 433cm of snowfall through the season. They have declared 2018 the "year of the shovel".
Mt Buller are retiring their popular Blue Bullet chair after 34 years, which they claim was the world's first high speed quad, with a new $6 million, 6-seater high-speed chairlift going in for 2019 and
Perisher
will upgrade their old Leichhardt T-Bar to the new Leichhardt Quad Chairlift in a $4.2 million upgrade.
Most other ski areas in the Southern Hemisphere have also now ended their 2018 ski seasons but several in New Zealand including the Remarkables and ski areas on Mt Ruapehu are open for at least one more week.