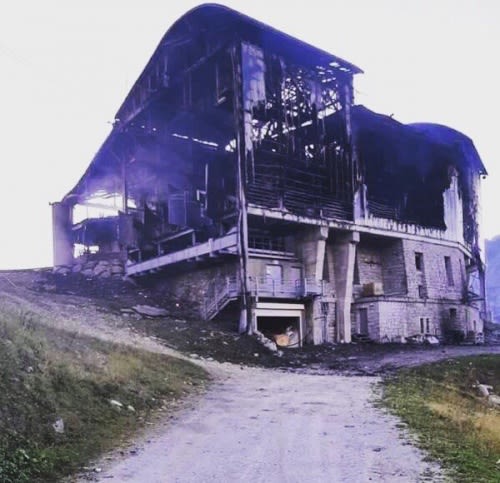 A major fire which began yesterday afternoon at the Lognan mid-station in Argentière in the Chamonix Valley appears to have completely destroyed the station. One lift employee is said to be, "slightly injured."
[b]
A statement from
Chamonix
's mayor's office said,
"Since cables have fallen or threatened to fall, some nearby houses have been evacuated and the passage under the cables and road to la Rosière, has been closed to traffic."
The Lognan cable car to 1972m is the route up to some of the Chamonix Valley's highest slopes via the Grands Montets cable car to 3300m at the foot of the Aiguille Verte.