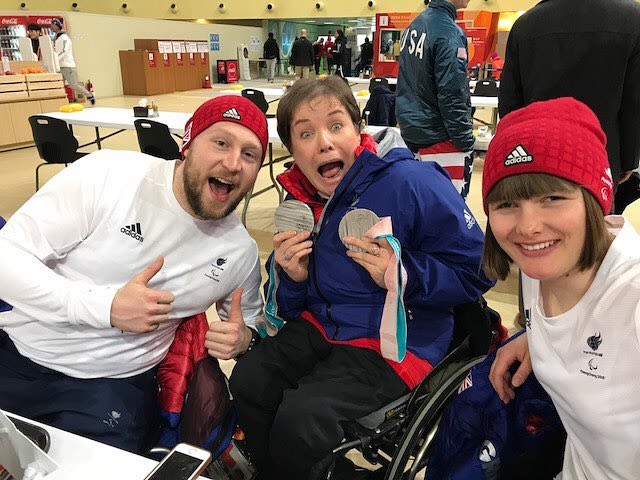 Britain have won their first medal at the Paralympic Games earlier today on the opening day of the 2018 Games.

19 year old Millie Knight, who is registered blind, and her team partner Brett Wild, took silver in the downhill earlier today.
The competition was won by a pair from Slovakia, who had also won in
Sochi
.
Millie, currently a student at Loughborough University, has been racing with Brett, a Royal Navy submariner, for two years. They are already Word Champions in the downhill.
"I can't stop smiling. It is the best feeling in the world," Knight told the BBC after the race.
Britain's other entrant in the race, Menna Fitzpatrick, fell early on in her run, but appeared unhurt, getting up and skiing down afterwards.
The British team are aiming to get at least seven medals in South Korea, and potentially as many as 12.