Ski Areas in the Alps Closed by Severe Weather
Started by J2SkiNews
in Ski News

03-Jan-2018

- 17 Replies
Login
To Create or Answer a Topic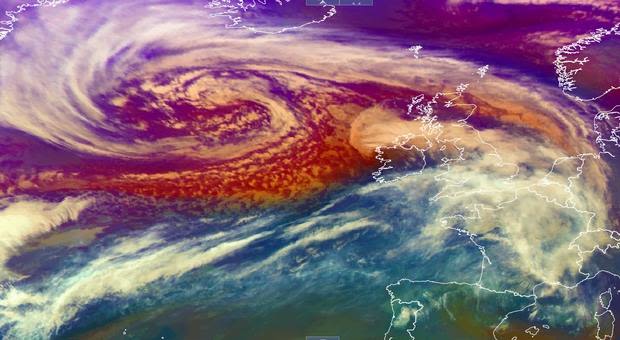 Several ski resorts in the Alps have announced they've closed their entire ski areas for the day due to the severe weather that is hitting much of central Europe.
Resorts in the Western Alps seem to have been the most severely impacted so far with Alpe d'Huez,
Avoriaz
and most sectors in the Chamonix Valley announcing they're closed today, whilst many other big areas have only a few lifts close to the resort base operating.
The storm which is expected to last until Friday may bring up to 2.4m (8 feet) or snowfall and wind speeds of up to 200 kph (125 mph). Extreme temperature fluctuations are also expected which could mean torrential rain storms despite it being well below freezing on the ground. All of this will lead to very unstable snow conditions.
Not only will the avalanche danger be extremely high but there is also a danger to pedestrians in resort villages from falling snow or falling in to dips in the ground hidden by snow and resorts are warning the safest thing to do is to try to remain indoors until the storm passes.
We are on the hill on
Pila
and the whole ski area has just been closed , the wind has really picked up.
La Thuile only has two lifts and three pistes open today. Stay safe everyone
Retreat to the Cage Aux Folles Dobby
Carving leaves me all on edge
dobby wrote:La Thuile only has two lifts and three pistes open today.
I wonder if there is a genuine value in opening just 2 lifts or is this just a ploy to avoid triggering insurance and lift pass refund claims

.
I have had previous experience in France of them being very slow to reopen after a heavy dump but will always ensure that a few lifts are open.
Suspect the 3 lifts open in La Thuile are the ones from resort to the bowl, ie the Gondola, Chas Dura and the small lift to B37.
Carving leaves me all on edge
In
Pila
they funnelled everyone off very early. But we felt that there could have been an extra half an hour skiing before they should have closed.
but we would say that !
Let's see what tomorrow brings ???
Topic last updated on 04-January-2018 at 06:55