The General Wibble Thread
The General Wibble Thread
Started by Snapzzz
in Ski Chatter
- 1939 Replies
Login
To Create or Answer a Topic
Latest images on this Topic...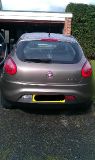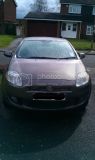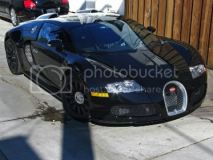 Iceman wrote:In photobucket iy does not show the reg, but on here it does
Must be stolen as surely no one would buy that

It is a steal

The good news Icy, is that scrap values are still pretty high. If you are quick, you should get a decent price from the local yard, if you get there before the rust starts.


Cheers! Will take a look tomorrow

Iceman wrote:I logged on today to find a PM from Admin. I instantly got brown trousers wondering what I was in trouble for

It had a single instruction that said I had to post pictures of my new car.

Well, the pictures are below. I apologise that they are not very sexy, not show the alloys, just taken when it was sitting on the drive. I look a bit sad doing a side view on the road where it is parked!

Anyway, pictures below, taken off my phone so hope quality is ok - hope you like

Yeah, i wish
whatevz
You bought a fiat? Bravo.


Last time i drove a fiat it was round the cliffs of majorca......it was sh*te. And a panda.

Just taken a leaf out of Icy's book. I have popped the lids off of a couple of bottles of Cidre. Yum.
Rack of ribs coming out of the oven soon, time to get messy

Snapzzz wrote:Last time i drove a fiat it was round the cliffs of majorca......it was sh*te. And a panda.
Bov'd?
Not a Member?
FREE Snow Reports by e-mail.
Where is there Snow in Austria?
June 25, 2017
Open ski areas reported by 2 Austrian Ski Resorts, including Bad Gastein and Bad Hofgastein.
Please Share
if you like this page
The views and opinions presented in the J2Ski Forums are solely those of their respective authors and do not represent those of J2Ski Ltd. Objectionable Content may be notified by sending a Private Message to Admin.