J2Ski group holiday to Tignes January 13th 2013
Login
To Create or Answer a Topic
Iceman wrote:I would have joined you, I was just building up the courage
Never mind Icy, perhaps you will be able to share with OldAndy (assuming he manages to come)

Iceman wrote:I would have joined you, I was just building up the courage
Icey sorry to hear this

but I must stay strong as I'm expecting a flood of messages the same as yours, but sadly I will endeavour to let them down gently as would be expected

I am considering jumping offa cliff. Thanks brooksy

The Northern Monkey. Jan '18 ADH Mar'18 Les Arcs
Iceman wrote:I am considering jumping offa cliff. Thanks brooksy
Have you been putting too much Lemminaid in you Gin Icey

Ally what is the age range and ski level of people going on this trip
Maggie
All abilities I think ..ranging from my son who will be 29 and a complete beginner to me (over 65)who has been skiing since before G-d but is still not that good..looks like mainly 40+ and average ability....I will duck now awaiting missives from my fellow travellers!!

we all seem quite friendly and easy going though
Sounds good to me. I am 58, started skiing late but still not brilliant

in fact the word 'terrible' springs to mind but I can get from the top to the bottom just about. But as they say practice makes perfect lol. Don't know how many spaces are left as at present but am seriously thinking about joining this group if they will have me of course.
Maggie
Great...there would be no problem with that as far as I am concerned...would you be a solo traveller or have you a partner/accomplice...The chalet has 15 bedrooms and we have filled 6, I think, so there is plenty of space ..We have not exclusive use of this chalet now but there are spaces left..Ally is the supreme being so she will fill you in further if you wish...hope you get on board ,it looks like a fun holiday

Not a Member?
FREE Snow Reports by e-mail.
Save on Ski Hire in Tignes
Save up to 50%
+5% for 4+ Ski Packs
+10% for 10+ Ski Packs

7th day Free on selected dates

Book Now
Ski Hire Shops in Tignes, Tignes Les Boisses and Tignes Les Brévières.

Where is there Snow in France?
November 23, 2017
Significant Fresh Snow is forecast for 7 French Ski Resorts, including La Grave, La Toussuire, Oz-en-Oisans, St Jean d'Arves, St Sorlin d'Arves, Valloire and Villard Reculas.
Open ski areas include 6 French Ski Resorts.
Tignes Snow Forecast
Ski Airports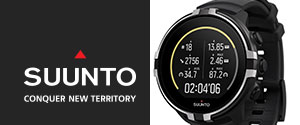 Win a Suunto Spartan Sport Wrist HR Baro! ENTER HERE
Closing Date : 01 December 2017
Please Share
if you like this page
The views and opinions presented in the J2Ski Forums are solely those of their respective authors and do not represent those of J2Ski Ltd. Objectionable Content may be notified by sending a Private Message to Admin.