Strange (unique) ski lifts and how to use them.
Strange (unique) ski lifts and how to use them.
Started by Pavelski
in Ski Chatter
- 26 Replies
Login
To Create or Answer a Topic
There is one unique lift you will never use.

However it is presented as an information of what skiers will do to get to the top.

Some years ago when heli-rescue operations were at its infancy and room in the early helicopters was limited a special cage was welded ( on the runners ) on the outside of the heli .
The reasoning was, the "patient" had no choice so he/she was placed in this cage and flown down to safety. No one considered that perhaps "patient' would die from stress in the outside cage with all the noise, wind and vibrations.

Someone had a bright idea. Yes, mission of heli was to get skiers/hikers down after accident, but it coud be used to get skiers UP. Without any certification, acceptance from "higher ups" some skiers rode up a unique lift lying down!

Just one trip was enough. Never again.
sorry, not seen anything strange yet...... how about this..Rocca Jack in portillo chile


Cem,

Thank you for video.

Another proof that all skiers should know who they go up with.

Notice how group did not know what to do at apex of lift.

Error was initiated on the two extreme skiers. They should have gotten off right away so that "inner skiers" could then peel off.

The very worst place to be on such a lift is the inside position. You can do nothing but pray.

Notice how they are falling down and backwards in steep terrain. They have no idea to place skis ACROSS steep slope and also arrest fall with poles plans.

Again thanks.
Not a Member?
FREE Snow Reports by e-mail.
Where is there Snow in Switzerland?
November 21, 2017
Fresh Snow is reported by 3 Swiss Ski Resorts, including Adelboden, Arosa and Kandersteg.
Open ski areas include 12 Swiss Ski Resorts.
Search Hotels
Or Search For...
Adelboden Snow Forecast
Ski Airports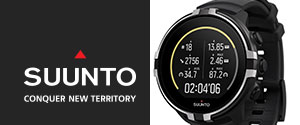 Win a Suunto Spartan Sport Wrist HR Baro! ENTER HERE
Closing Date : 01 December 2017
Please Share
if you like this page
The views and opinions presented in the J2Ski Forums are solely those of their respective authors and do not represent those of J2Ski Ltd. Objectionable Content may be notified by sending a Private Message to Admin.