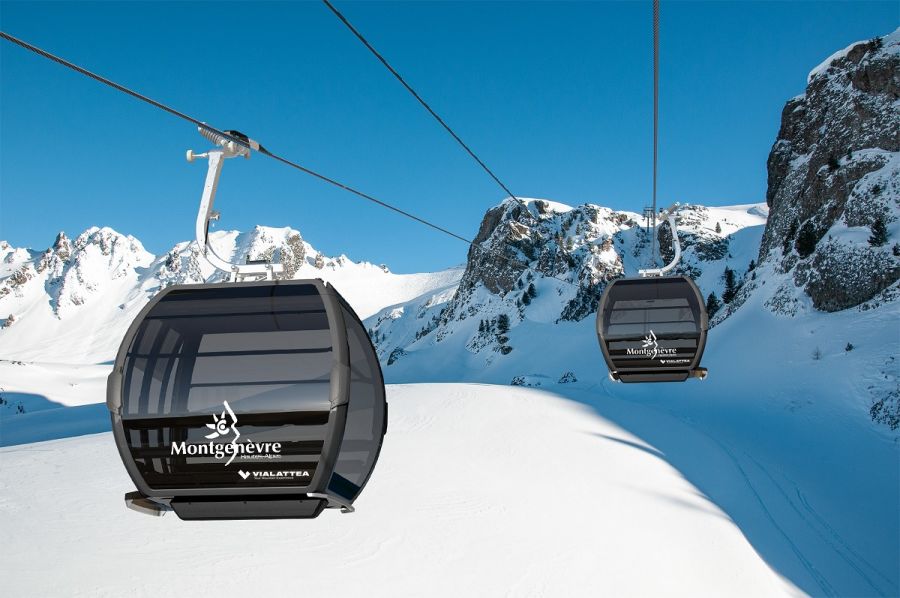 Montgenèvre ski resort, the only French centre on the Via Lattea (Milky Way) pass, which includes 2006 Winter Olympic resorts Sestriere, Sauze d'Oulx, Claviere, Pragelato and Sansicario on the Italian side, has announced a new gondola will go into service this winter to improve cross-border connectivity on the circuit.
The new Telecabine du Rocher de L'Aigle ("rock of the eagle") lift will replace the slow old chairlift on the route which the resort described as "ancient".
The new gondola will have cabins that can each carry up to 10 people and the resort promises a much more comfortable ride to the Italian border where once a passport-check was carried out at a border post.
It will also cut the ascent time on the route to a third of wat it has been previously.
Montgenèvre's ski season is scheduled to run from 2 December 2023 to 20 April 2024.