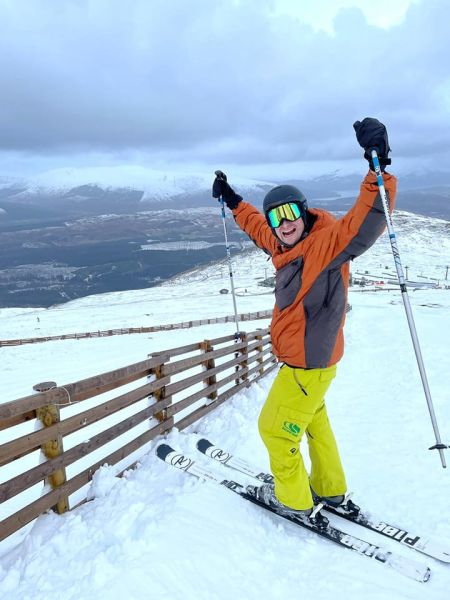 Since the warm period in the latter half of December which saw the highest temperatures in the Scottish Highlands reach +16C, it has been largely cold in the region with occasional snow showers allowing a base to begin to rebuilt at the country's five centres and snowmaking to be fired up on occasion.
The result is that all five centres have been able to open limited additional terrain to their nursery slopes which have been kept open thanks to all-weather snowmaking machines which can cover small areas.
All are stressing limited terrain is open and that it's very 'early season conditions'. Most require online advance ticket purchase and with limited availability these sell out fast, sometimes days ahead.
"We have the Plastic, DinkDink and Rope Tow operational. Still waiting on a bit more of the natural stuff to get more lifts running. Booking is online as we have limited places. Currently none available for the weekend," a spokesperson for Glenshee said on Saturday, with The Lecht posting,
"There has been some fresh snow overnight and this morning improving conditions. We expect to open the same lifts as yesterday. 2 Magic Carpets, Eagle, Osprey, Grouse. The bigger lifts have thin cover of snow especially at the top where the wind stripped it."
This weekend has seen excitement at
Nevis Range
above Fort William in the West though which re-opened some runs for the first time since the original March lockdown nearly two years ago.
"It's definitely early season conditions up there but it's amazing to finally have skiers back on the slopes of Aonach Mor again!" a spokesperson commented.
The other four centres managed to open some terrain before the second lockdown a year ago but Nevis Range had previously announced it would stay shuttered last season regardless and furlough staff to try to stem pandemic losses. The other four centres also opened limited terrain in mid-December last month before the warm weather wiped out much of the early base.
The coming week is looking warmer again but hopefully not too "thawing-warm" in the mountains this time.