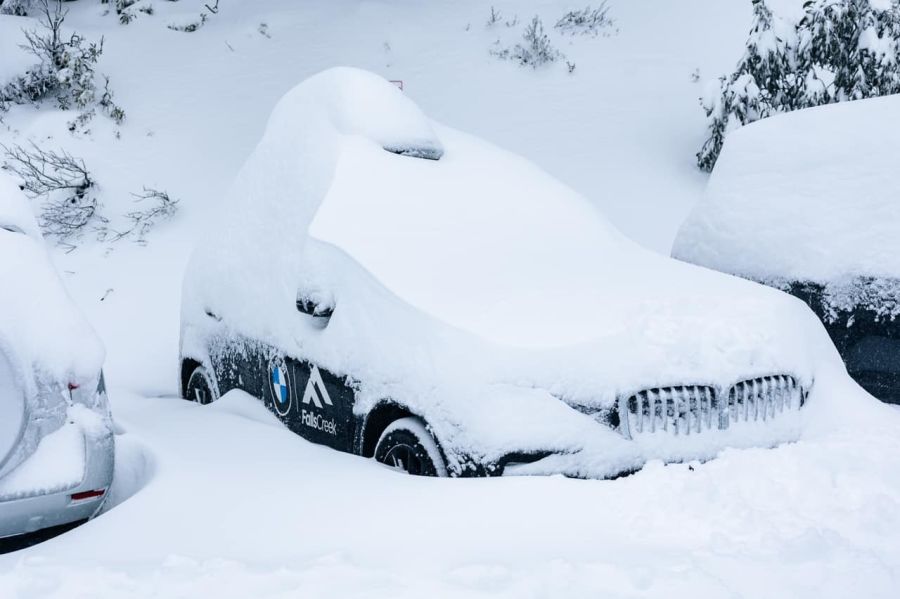 A major storm is currently dumping large amounts of snow on Australian ski slopes, but this biggest fall of the season to date is arriving as one of the country's ski-states in lockdown, and several cities in other states are locked down too, preventing skiers from getting to the snow.
Ski areas in the state of
Victoria
have reported up to half-a-metre (two feet) of snow so far, at the midway point of a five-day statewide lockdown designed to stop a small outbreak of the delta variant there for spreading. Ski resorts like
Falls Creek
(pictured today) there are closed, currently until Wednesday, when it will hopefully be a powdery re-opening, if the lockdown isn't extended.
Over the border ski areas in New South Wales including the country's largest,
Perisher
, are still open, but there are lockdown in major cities like Sydney due to the Delta variant there. Heavy snow there led Perisher (pictured below) to declare yesterday the best of the season to date.
It's about a month in to the 2021 ski season in the southern hemisphere and it is looking better than 2020 in terms of ski areas opening with more than three-quarters now open, compared to about a third at this point last year.
However snow conditions have been lacklustre to poor so far this winter in almost all the main ski regions with dry conditions in South America meaning only limited terrain openings and some areas like Las Lenas in Argentina unable to open due to a lack of snow. In New Zealand it has been warm and wet, with June the warmest on record, so again centres have struggled to open, although it is (hopefully) an improving picture.
Australian ski areas have the most terrain open with Perisher the only one in the world currently posting more than 50km (30 miles) of trails open.