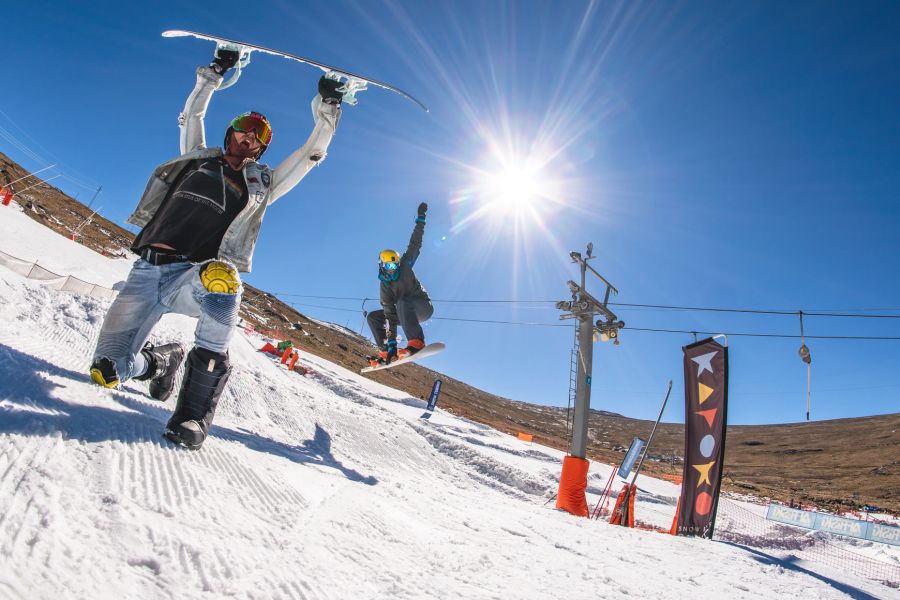 The ski slopes of Afriski in Lesotho have opened for the 2021 ski season today, the first (and it's looking like probably the only) commercial ski field to open in southern Africa this winter, as it was last year.
With a base at over 2,900 metres above sea level, Afriski is one of the world's highest resorts, at its base at least and although it is rare for it to see big snowfalls, it does get them occasionally. However its business model relies on more predictable sub-zero overnight temperatures which allow kits snowmaking system to create a ski run of up to a kilometre in length, as well as a fun park, which survives daytime highs when they're in positive temperatures.
The resort celebrates 20 years in business this winter and appears to be going from strength to strength. This year, unlike last year, South Africans who make up the bulk of the centre's clientele, are allowed to cross the border into land-locked Lesotho so they're hoping for a better winter for business than 2020.
In terms of snow there have been four or five pre-season natural snowstorms but currently it's a machine made slope that's open.
South Africa's own Tiffindell ski areas was not allowed to open at all last winter due to the pandemic. This year things do look more promising but there's no sign of life on the resort's website or social media channels.
Africa has the least ski areas and ski nations of any of the populated continents but it is unique in having ski areas in both the northern and southern hemispheres. There is also year-round snow-skiing at several indoor snow centres in Egypt.