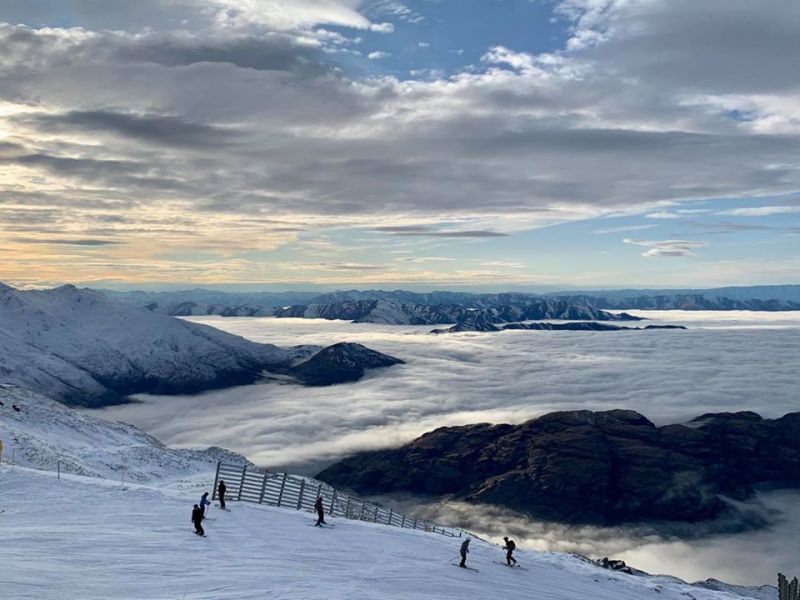 New Zealand is leading the ski world (and the world in general) at present in successfully suppressing the virus and its ski areas can all operate pretty much normally.
Half-a-dozen have opened for the 2020 season so far with more due to join them in the next few days.
However some of the country's bigger resorts decided to open later in the winter, and to only open around the weekend in low season, not because of the virus, but because they think business may be down as much as 50% due to a lack of international skiers arriving from overseas, with the country's borders closed. They're therefore looking to cut costs to break-even this winter.
However, by contrast, the early signs are that call by the country's prime minister Jacinda Ardern for kiwis to support local tourism ventures this winter appears to be paying off for smaller areas that are less reliant on skiers from overseas anyway.
Smaller ski areas that opened at the weekend in the South Canterbury ski area reported to local media that they saw record business. Ohau's opening day turn out was its highest ever whilst
Roundhill
also saw good numbers. Both were opening on schedule and plan to operate a normal winter schedule.
The bigger resorts that are more reliant on international business also reported good numbers for opening weekend. Around 2,000 people came to
Cardrona
for it's opening day, which was attended by Jacinda Ardern, and around 1,000 were at
Treble Cone
(pictured above at the weekend).