France is in lockdown and restaurants are closed. However, several chefs have decided to keep working and are cooking meals for three of Savoie
Mont Blanc
's main hospitals.
This initiative was launched in Paris first, by Guillaume Gomez, who has been the Elysée's chef since 2013. Twenty chefs in Savoie Mont Blanc have decided to follow it and are cooking 1200 meals every Sunday for doctors, nurses and all other hospital workers.
The list includes three Michelin-starred chefs:
- Julien Machet from Le Farçon in
La Tania
(one star)
- Clément Bouvier from Ursus in
Tignes
(one star)
- Mickaël Arnoult from Auberge Les Morainières in Jongieux (two stars)
The chefs buy from local suppliers who are unable to sell their produce via local markets.
In
Annecy
, five Michelin chefs have joined forces to create a team and cook for their local hospital
- Laurent Petit from
Clos des Sens
(3 stars)
- Jean Sulpice from
Auberge du Pere Bise
(2 stars)
- Yoann Conte from his eponymous
Yoann Conte
restaurant (2 stars)
- Stéphane Dattrino from
L'Esquisse
(1 star)
- Florian Favario from
L'Auberge de Montmin
(1 star)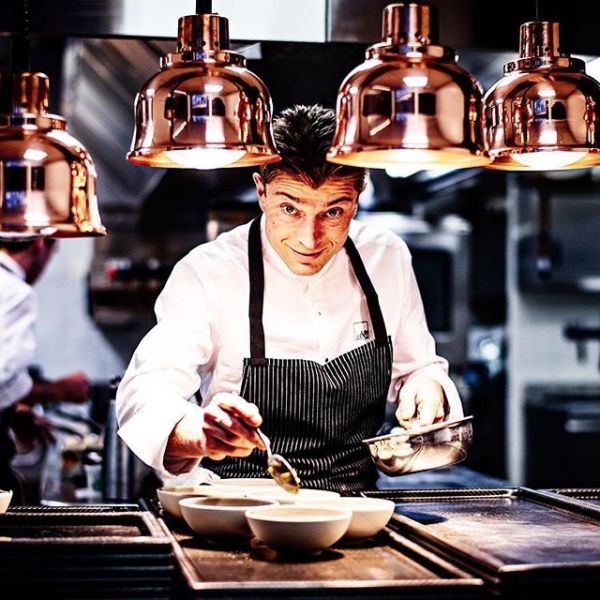 'We want to pass our savoir-faire and enthusiasm to comfort people who are working in this crisis to save lives'
says Jean Sulpice on Radio Mont-Blanc
They will deliver 60 meals on the 7th, 9th, 14th and 16th.
The first menu was created by Jean Sulpice (served on 2nd April):
- Vegetable, mushroom and Beaufort pie (Tourte aux blettes, champignons et Beaufort)
- Cauliflower pickle with einkorm and morels (Pickles de chou-fleur et carvi (cumin des près), petit épeautre aux morilles)
- Pike dumpling (Quenelle de brochet, crème ciboulette)
- Custard pie with Savoie saffron (Tatou au safran de Savoie)