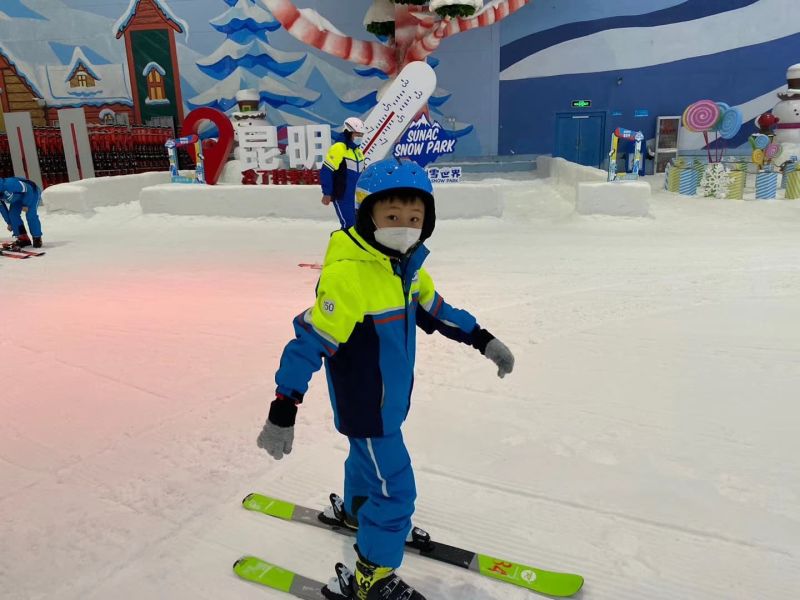 A number of indoor and outdoor Chinese ski areas are reported to have begun re-opening as the country seeks to gradually resume normal operations after announcing a huge drop in the number of new COVID-19 cases over the past two weeks.
The Chinese ski season actually ends at most resorts in the country by the end of March, so many areas are not bothering to try to re-open for what would be the final few days, possibly weeks of the season. Some are though, with the now common social-distancing and other precautionary measures in place.
Yabuli, one of the country's longest established but best-known ski areas has re-opened however.
Skiers returned to the slopes yesterday (22nd March), two months after the country's national lock down to fight the virus began in January.
But it now has strict admission procedures including the need for skiers and boarders to receive certification that they do not have the virus. This proof needs to be submitted and a lift ticket, one of a limited number available daily, at least 24 hours in advance of the 'ski day.' The main ski hotel is also reported to have reopened, but has strictly limited numbers for guests and everyone is advised to wear a medical face mask on the slopes.
Only skiers coming from areas determined 'low risk' within China are allowed to apply and all must await a text message after they have submitted documentation and payment to see if their application to ski has been successful.