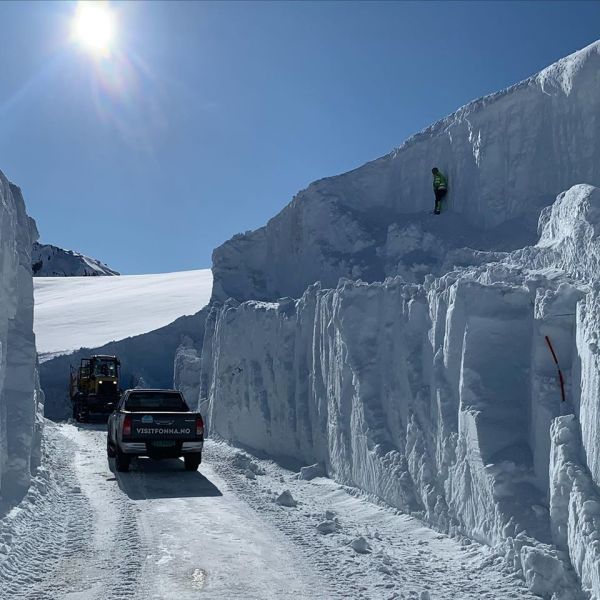 Although there's no certainty that Norway's summer ski areas will be able to open for the season this year, they are preparing their slopes in case they can, at some point.
The Fonna Glacier posted this picture this morning of crews clearing the access road to the glacier, one of three in the country.
Fonna, along with the Stryn and Galdhoppigen ski centres usually open in late Spring and have summer seasons of varying lengths, from just a few months to right through to mid-autumn.
Although it has been a poor season for snow in many parts of Scandinavia, some areas in the north and west of the region are posting their deepest snow for more than 20 years.
Riksgransen, which only opened for the season three weeks ago, and normally aims to stay open to late June, has the deepest snow in the world of a 'still open' ski area at present with more than 4.5 metres (15 feet) lying.
All ski areas in Norway are currently closed. Ski areas in Sweden remain open although with lots of restrictions on their operations connected with the effort to combat the spread of coronavirus.
In Finland ski areas are still open but began announcing late yesterday but began announcing yesterday that they plan to close next weekend after a number of positive coronavirus cases identified in the country were linked to several ski resorts there.