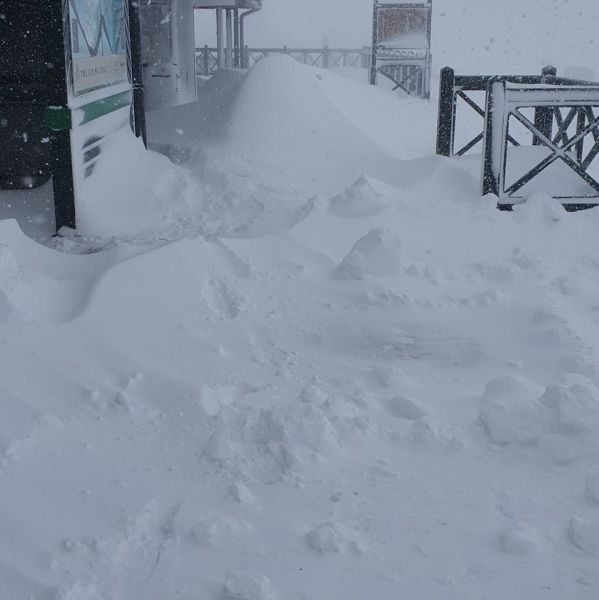 Anticipation levels are rising in Scotland after days of mountain snowfall thanks to Storm Ciara.

However the gale force winds Ciara has brought with it have largely prevented the centres opening since the end of last week, so whilst enticing pictures and video of fairly deep snow are appearing on social media, skiers and boarders have not yet been able to reach it.
Glenshee
is pictured above.
All five Highland centres are reporting some good snow cover but they're asking skiers to check their opening status before travelling, as currently they're not sure how much they will be able to open on how soon.
Winds are due to ease tomorrow after more overnight snow, but along with waiting to see how soon the wind actually eases, some centres including Glenshee, are warning that it may take time for access roads to be cleared.
There have been some good snowfalls on Scottish slopes over the past few months but in most cases temperatures have risen significantly within days of the snow falling, thawing the snow cover and preventing resorts building bases. This time however temperatures are expected to stay low into the weekend and the start of the main February half-term school holiday week.
All five centres have been open most of the season anyway, apart from for bad weather closures, as all now have special 'all-weather' snowmaking systems that can provide small areas of snow cover for beginner runs and snow fun activities even when it is too warm for natural snowfall or for conventional snowmaking systems to work.