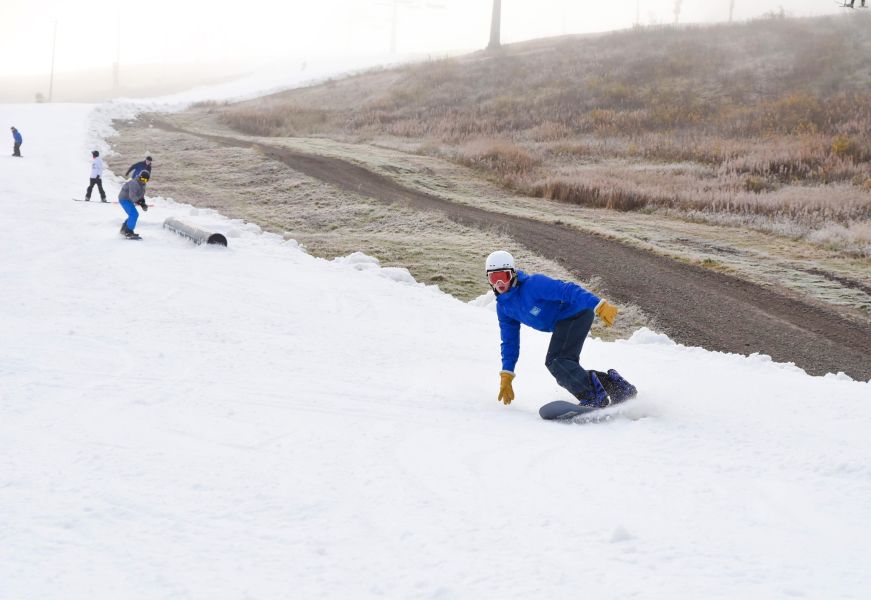 Finland's largest ski area, Levi, has opened for its nearly eight month 2019-20 season this morning by using snow stored from spring and then spread back out on the slopes this week as temperatures cool.
The snow has been laid as a ribbon down
Levi
's wide main slope, and temperatures dropped below freezing with a heavy frost, so it won't be thawing at all today.
Levi joins fellow Lapland ski area
Ruka
which was the first 'non-glacier' resort in the northern hemisphere to open for the 19-20 ski season a week ago.
The first resort in the Alps to open for 19-20 without a glacier is due to open in just over a week's time at Kitzbuhel in Austria.
The famous resort, currently reeling from a mass shooting of a family by a disgruntled ex-boyfriend earlier this week, has opened several high slopes in mid-October for the past three seasons using the same summer snow storage technique.
Kitzbuhel aims to open for 200 days each season through to the following May and its opening weekend is normally a big even attracting thousands of skiers and strong media interest.