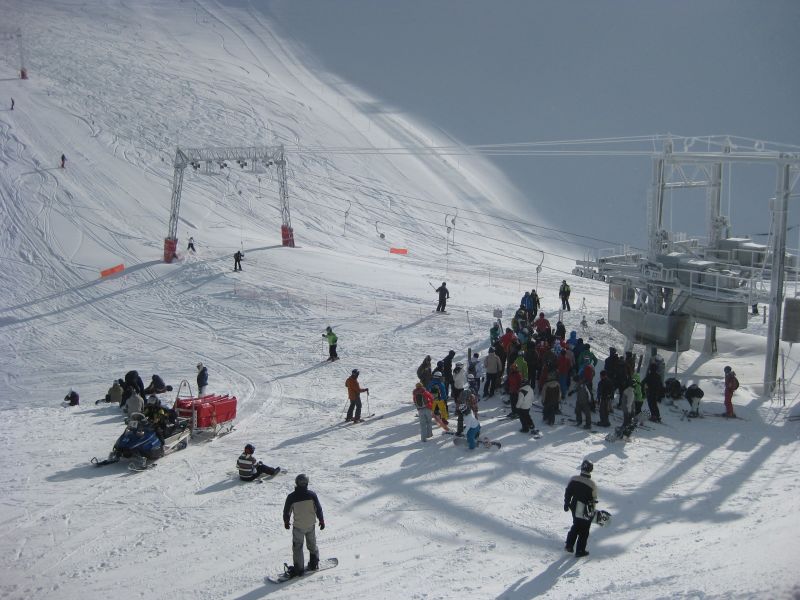 Although Tignes has, as yet, been unable to open as planned for the start of its 2019-20 ski season whilst it waits better snow cover (it had hoped to on September 28th), Les 2 Alpes is in the midst of prepping for its annual end-of-October/start-of-November week of festivities when it traditionally offers new season ski and board testing, competitions, fun events and a general festival feel ahead of the main ski season.
The autumn ski week, spread over two weekends and the week in between, has been running in various guises for more than two decades. It's currently called 'Enjoy the Glacier' and this year is scheduled to run from 26th October to 3rd November 2019.
In recent years the event has had to be cancelled occasionally as the glacier, Europe's largest skiable one, has had inadequate snow cover. Despite recent snowfalls, with the current situation in
Tignes
and the fact les 2 Alpes ended its summer skiing three weeks earlier than planned back in August due to poor snow cover, there's some concern that unless there are bigger snowfalls over the next fortnight, history may repeat itself.
However this time resort staff are insisting that the event won't be cancelled – it just may not include any snow sports.
Instead there's a greater emphasis on non-ski/board mountain sports and the event will go ahead with just these, if it has to, J2Ski has been advised. Mountain biking ("end of the biking season") is currently getting equal billing with skiing and boarding and the festival will be biking focused if snowsports can't happen.