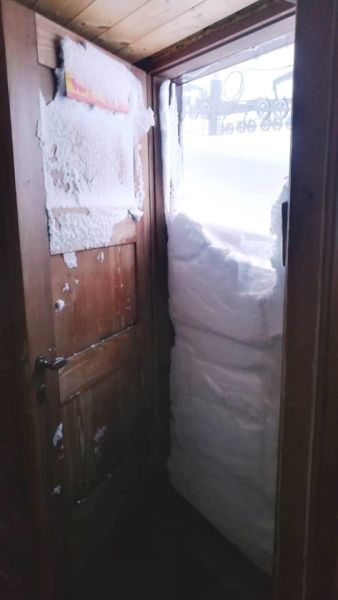 Although the focus of attention in recent days has been on the huge snowfalls in the Alps, with some resorts now reporting as much as 6-7 feet (1.6-2.1 metres) of snowfall in the past 72 hours, the Italian Dolomites have been reporting huge snowfalls too.
As most ski areas in the region had had little snowfall all season, the 80cm+ accumulations in the past 24 equal or exceed what most had had all year so far.
Val Gardena,
Alta
Badia, The Fassa Valley, Cortina d'Ampezzo and
Madonna di Campiglio
and among the areas reporting 80-100cm of fresh snow in the past few days, most of it falling in the past 24 hours.
The picture above was taken at a mountain restaurant high in the Fassa Valley this morning.
Elsewhere in Western and Northern Italy
San Domenico
di Varzo in Piemonte has reported 207cm of snowfall in the past three days and
Chiesa
Valmalenco in Lombardy 185cm, both the most in Europe and the world this week.
Engelberg in Switzerland reports it has had around a metre of snowfall on its glacier slope and that its snow base up there is now 7.3 metres (over 24 feet), the deepest in the world by more than a metre and the first to exceed 7 metres this year. It will be open for snowsports to the end of May.