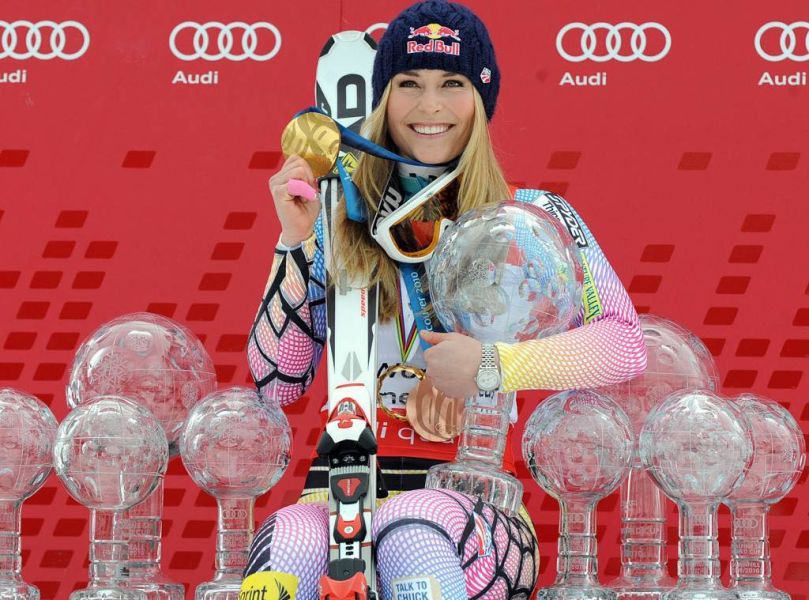 Lindsey Vonn, the most successful female skier of all time, has announced she will be retiring after racing at the Alpine Skiing World Championships in Are, Sweden, which begin on Monday.
Vonn had hoped to continue racing this season and race at
Lake Louise
at the start of the 2019-20 World Cup Season, ending her career there, but has decided to finish this month due to ongoing injury pain.
"The past two weeks have been some of the most emotionally challenging days of my life. I am struggling with the reality of what my body is telling me versus what my mind and heart believe I'm capable of," said Vonn in an online statement this afternoon, continuing, "The unfortunate reality is my mind and body are not on the same page. After many sleepless nights, I have finally accepted that I cannot continue ski racing. I will compete at the World Championships in Downhill and Super-G next week in Åre, Sweden and they will be the final races of my career."
Vonn had only recently returned to the World Cup circuit, racing in Cortina d'Ampezzo in Italy last month, but reported that she was in severe pain and that a new injury had been identified.
"Despite extensive therapy, training and a knee brace, I am not able make the turns necessary to compete the way I know I can. My body is broken beyond repair and it isn't letting me have the final season I dreamed of. My body is screaming at me to STOP and it's time for me to listen," said Vonn.
Vonn is the most successful female skier of all time with 82 World Cup wins, 20 World Cup titles, 3 Olympic medals, 7 World Championship medals.
"I always say, "Never give up!" So to all the the kids out there, to my fans who have sent me messages of encouragement to keep going… I need to tell you that I'm not giving up! I'm just starting a new chapter. Don't lose faith in your dreams, keep fighting for what you love, and if you always give everything you have you'll be happy no matter what the outcome," Vonn added.