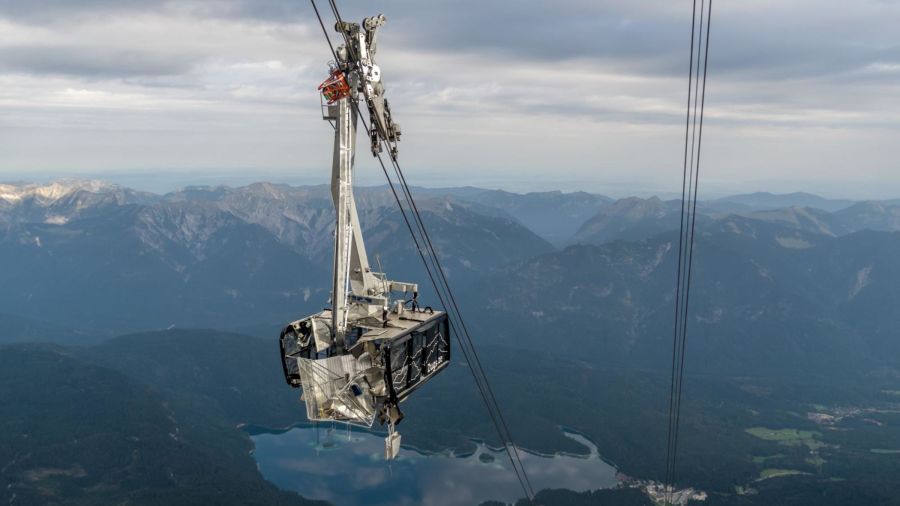 Following the damage to cable car lifts at Argentiere in the Chamonix Valley following a severe fire on Tuesday, another cable car lift has been badly damaged, this time at the Zugspitz Glacier above Garmisch Partenkirhen in Germany.
In both cases no injuries have been reported.
The second incident appears to involve a testing incident gone wrong. A rescue cabin on the Zugspitz cableway appears to have slid at high speed in to one of the cabins, causing major damage.
Unlike in the case of the
Chamonix
fire, it appears that the lift mechanism is not damaged so it may be a case of replacing or possibly repairing the one cabin, and some experts have suggested it may be possible to continue to run the lift using the other cabin by installing a counterweight on the other side of the cable whilst the damage cabin is being repaired/replaced.
Unlike in Chamonix, where the damaged infrastructure was approaching 50 years old, the Zugspitze lift is a new €50m installation which was unveiled last December and broke several world records including longest vertical ascent and highest support towers.