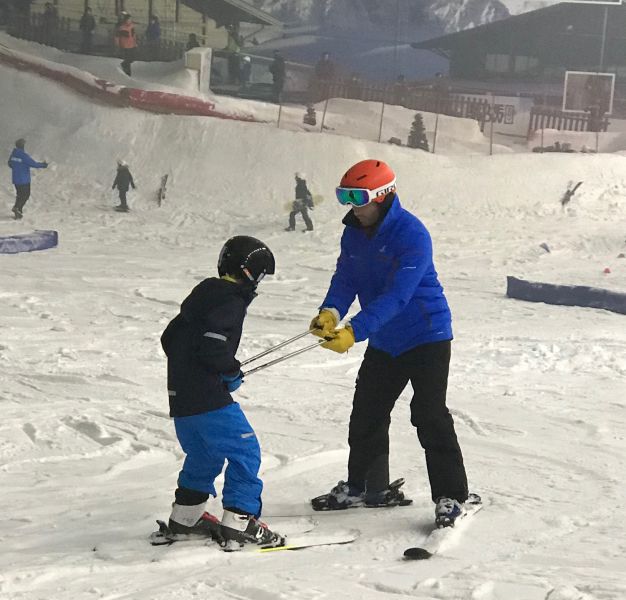 Snowbility, an organisation that specialises in helping people with additional needs learn to ski and snowboard, has launched a program for the very first time at the SnowDome, Tamworth.
Following the venture's very successful operation at The Snow Centre, Hemel Hempstead, which they say continues to go from strength to strength, Snowbility and The SnowDome will now offer the opportunity to provide specialist coaching to adults and children in the West Midlands region and beyond.
Snowbility's instructors will work alongside the instructors at the SnowDome to deliver ski and snowboard lessons 7 days a week, throughout the year.
The official launch of the new programme will take place during the SnowDome Open Days on Thursday August 2nd and Friday August 3rd, 2018.
"We're are so excited to be part of this new launch at Tamworth, the very first time we have offered instruction away from our original base at The Snow Centre," said Snowbility founder, Richard Featherstone, who added, "We've been working hard with the Snowdome team to help train some of their instructors who already have adaptive qualifications, but require further skills to understand the more subtle complexities of additional needs students, such as those with autism."
Mr Featherstone said Snowbility had also had "an amazing response" from local organisations, schools and individuals when they heard that Snowbility service would be available in their region.
Since Snowbility launched in 2011, numbers have risen dramatically and over 10,000 people have benefited in a positive way, with evidence mounting that proves participation of a sport, such as skiing or snowboarding, can dramatically improve the lives of people with additional needs and mental health.
Schedule for Thursday August 2nd:
• Snowplay sensory session 9.30am-10.30am.
• Snowbility lessons on the slope 11am-12pm.
• Slope closed 12pm-2pm - Lunch
• Snowbility lessons on the slope 2pm-3pm.
• Snowbility lessons on the slope 3.30pm-4.30pm.
image copyright: Snowbility