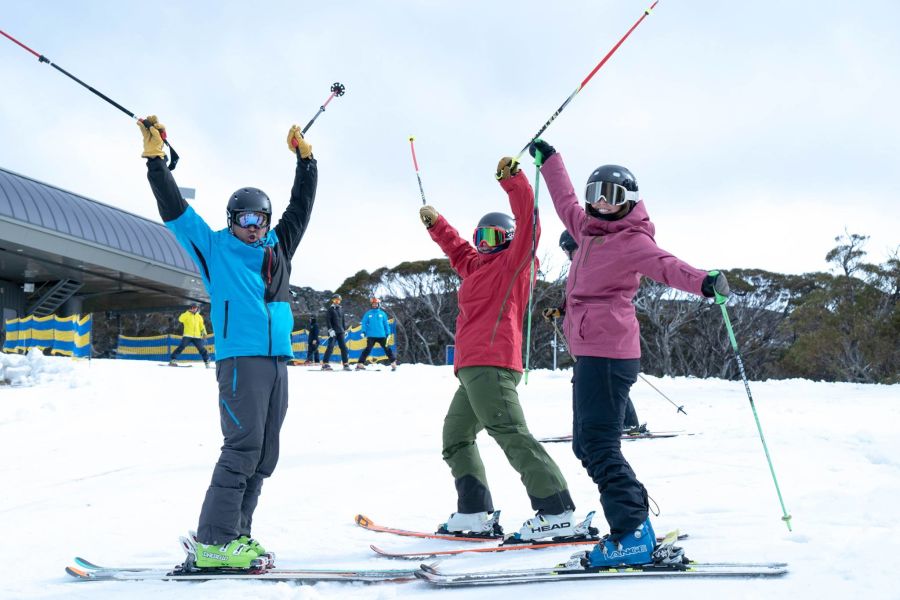 The ski season has got underway in Australia with Perisher, the Vail-owned biggest in the country opening for the 2018 season earlier today.
It is not really an auspicious start of the season so far as, despite a big snowfall in mid-May, the past few months are being reported as "the warmest autumn on record" in the country.
"Although the start to this years snow season is rather damp and disappointing, it is an improving picture over the coming week. Skies will clear and temperatures will drop below zero over the next few nights, allowing for some good snow making conditions. From Tuesday, a succession of fronts will sweep across the Alps, leading to a more snowy landscape by next weekend, with at least 20cm of the white stuff expected to fall," Perisher's weather forecast reads. One slope is reported open.
Most of Australia's other areas will open tomorrow, June 9th, for what is a national holiday weekend in the country in celebration of the Queen's birthday.
Several probably won't be able to offer any skiing although some including Mount Buller and Mt Baw Baw now have all weather snowmaking systems so will be able to open small areas of terrain regardless of the weather.
Long term forecasts, although unreliable, currently look good and Aussies are optimistic of a repeat of winter 2017 which ended up the snowiest for 16 years.
Elsewhere in the southern hemisphere Mt Hutt is the latest ski area to open in New Zealand which is having a good start to the season with plenty of snow; resorts in southern Africa have also opened with Australia-like conditions and heavy pre-season snowfall has been reported in South America where the season starts rolling in another week's time.