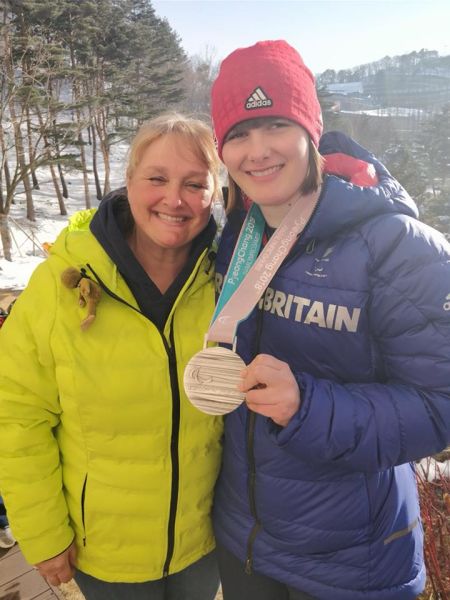 Millie Knight and Brett Wild scored their second silver medal in two days, taking second place in the Super G this morning at the Paralympic Winter Games in PyeongChang.
And the medals didn't stop there for ParalympicsGB with Menna Fitzpatrick and Jennifer Kehoe hot on their heels to claim the bronze at the Jeongseon Alpine Centre.
Knight (pictured top with her Mum this morning on Mother's Day) and Wild were first out of the gate in the super-G and clocked 1:33.76, with Fitzpatrick and Kehoe next out of the blocks crossing in the line in 1:34.54.
Gold winners were Slovakia's Henrieta Farkasova and Natalia Subrtova.