Ski Resort in Pyrenees Opening Early For Season After Heavy Snowfall
Started by J2SkiNews
in Ski News

14-Nov-2017
Login
To Create or Answer a Topic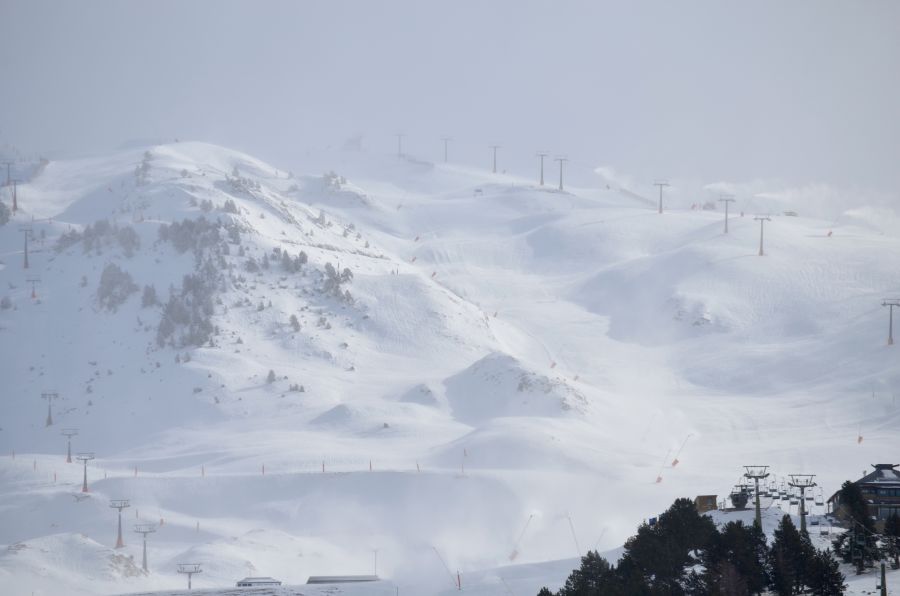 The leading Spanish ski area of Baqueira Beret says it will open early for the ski season this weekend, on Saturday November 18th, following, "heavy snowfall and very cold weather in recent weeks which has allowed for lots of snow production."
The resort will able its Baqueira sector with 25 runs in operation featuring 30km of open routes and maximum snow depths reaching 50cm at 2,500m above sea level.
"The new season has swept into the Val d'Aran and Valls d'Àneu ski resort in a big way. November has started with lots of snow and extreme cold that's great for kicking off the sporting winter. These ideal conditions are grounds for confidence about opening the ski resort, initially planned for the last weekend in November, on Saturday 18 November," a resort spokesperson said.
It remains to be seen whether Baqueira's announcement sparks a spate of early openings in the region where there is fierce competition between larger resorts along the French/Spanish border.
A smaller French Pyrenean ski area, Porte Puymorens, opened at the weekend to claim 'first in the Pyrenees.'
Baqueira's central area will open with all ski lifts in operation except the Pla de Baqueira gondola and the TDS (express chairlift). That means the Bosque, Mirador, Era Cabana and Jorge Jordana TDS and the Esquirós chairlift will be working. In addition the Rabadá ski lifts and the three magic carpets in the beginner area will also be available. These lifts will provide access to 25 routes with a total of 30 km of runs.
There will be a special price for ski passes of €30 for adults and €20 for children. The station will stay open on weekdays, weather permitting, until its scheduled closing date of 8 April.
The ski resort's staff are reported to be working hard to make it possible to open more runs and lifts from Saturday 25 November, when daily prices will be the normal ones for the 2017-18 season of €51.50 for adults and €34 for children.
As for services, skiers who arrive this weekend will get a pleasant surprise as they will have the chance to sample the new Bosque Restaurant in Baqueira 1800. The Pàrrec de Orri will also be open (the Moët Winter Lounge will still be closed) along with the Orri ticket windows and the Baqueira 1500 offices from 8 am to 7 pm (but not the ones at Ruda). Skiers can buy a day ski pass at these offices or pick up their season ski pass there if they have one.
In addition the Ski Service rental stations at Baqueira 1500 and Baqueira 1800 will also be open and people can hire ski lockers and boots for the whole season at Ruda, Baqueira 1500 and Baqueira 1800.