Scottish Ski Area To Test Run all Weather Snowmaking System
Started by J2SkiNews
in Ski News

12-Oct-2017
Login
To Create or Answer a Topic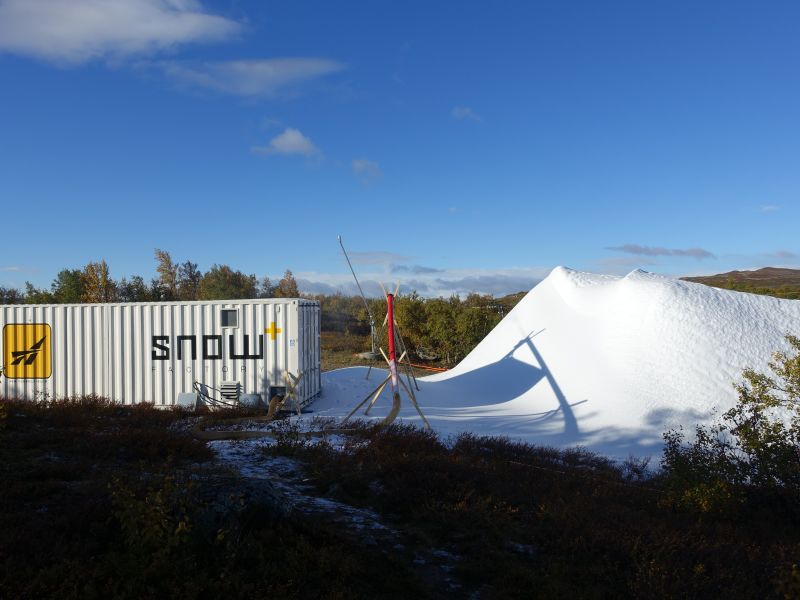 Cairngorm ski area above Aviemore is to test run an all-weather snowmaking system this autumn.
The Sottish ski centre has reached an agreement with TechnoAlpin to try out one of their Snowfactory units.
All-weather snowmaking machines make their snow within a large refrigerated articulated unit and then spread it on the slopes ready-made. It still thaws like normal snow when temperatures are above freezing but for many of the centres that already use them temperatures often hover around freezing so thawing Is slow, but the weather is not consistently cold enough for snowmaking and natural snowfall is too unreliable.
The amount of snow that can be produced is limited however and the machines are usually used for small nursery slopes, terrain parks, to guarantee snow at major events and competitions and in summer ski areas to bridge the gap between receding glaciers and lift installations. The cost of snowmaking is also high compared to conventional snowmaking per cubic metre of snow produced.
Cairngorm's announcement came as a second of the five Scottish centres, Glencoe, also tried to raise money for a Snowfactory machine. The West Coast centre has been trying to raise finance with target of £200,000 for some months and had been diligently encouraging support through a crowd funding site, recently passing the £40,000 mark.
https://www.pledgesports.org/projects/glencoe-mountain-snow-making-project/
According to a BBC report Cairngorm appear to be spending £90,000 for a two month trial of their machine from November to January. It is unclear whether this investment is with a view to purchase.
Scotland had its worst season this century last winter recording a total of only 54,156 skier days for the five ski areas combined with very limited opening due primarily to very little snowfall.