'The Hoff' Set To Appear at London Ski Show
Started by J2SkiNews
in Ski News

11-Oct-2017
Login
To Create or Answer a Topic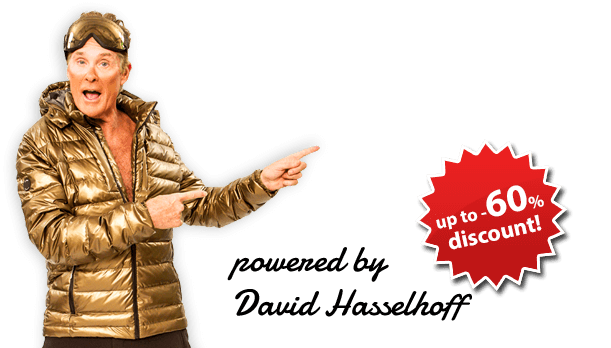 The London Ski & Snowboard Show which kicks off in a fortnight's time this year often brings a celebrity appearance or two.
Usually it's a current star of the British Ski or Snowboarding Team or one of our national treasures such as Graham Bell or Eddie The Eagle, but this year the ski rental service Alpinresorts.com have announced they'll be bringing their 'ambassador' and global superstar to the Show's opening day, David 'The Hoff' Hasselhoff …or David 'Hero Hoff Snow' Hasselhoff as they prefer he be addressed.
The Hero Hoff Snow will be present on Thursday the 26th of October (opening day) from 12pm-5pm.
Alpinresorts.com advise that having changed his red speedos for hipster ski wear, the Hero Hoff Snow will induct visitors who sign up for the Alpinresorts.com newsletter into his league of heroes – offering a great photo opportunity for his fans. And that's not all - everyone who has their picture taken will get a free t-shirt.
"The Hoff has completely transformed his persona and will no longer be seen in his summer gear but instead is our very own "Hero Hoff Snow". Ready to take on the slopes at any time, the Hoff will be there to offer advice and talk all things Winter" explained Gunther Dillersberger, CEO of Alpinresorts.com, which runs over 900 shops and works with 150 ski schools in the Alps, adding, "Done with summer – #summersucks – The Hoff is the Alpinresort.coms's Hero, encouraging us to hit the slopes this winter season!"