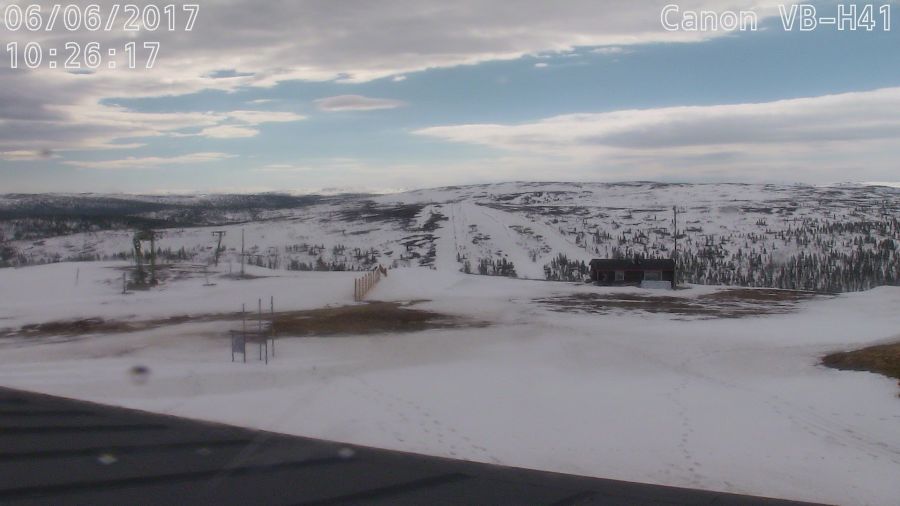 Saariselkä in northern Finland has announced plans to re-open this weekend after the snow kept falling in late May and early June (webcam, image above taken this morning).
The ski area located 20 minutes from Ivalo airport in Finnish Lapland will re-open cross country and downhill skiing this Thursday, June 8th for three days until Saturday June 10th.
The ski area had closed for the season three weeks ago on May 14th.
Fresh snow has been falling in the past few days and the snow base is around a metre, according to Jarmo Katajamaa, Managing Director of Saariselkä Ski & Sport Resort.
It is also almost 24 hour daylight at this northerly latitude a fortnight before midsummer so skiing will be possible to 10pm.
The forecast is for a sunny end to the week and lift tickets will be half the normal price.
Finland's
Ruka
resort has previously claimed the longest season of a non-glacier resort in the world, open from October to June each season, but for the past few years it has closed in early May sop this is believed to be the first June skiing in Ruka for some years.
The cold weather has also been felt in other parts of Lapland including at Riksgransen in Sweden which has also had fresh snow.