Here's something for those us interested in looking beyond the brochures of the big Tour Operators, for the many more "authentic" ski areas out there.

The national ski teams of the world are often worth watching for their choice of training venues between races; you can pretty much guarantee they'll be going to places with good lifts and facilities - with slopes of suitable pitch and length to emulate World Cup courses, of course. Beyond those requirements, they have little need for the infrastructure most of us associate with the best known resorts and so can lead us to some of the "hidden gems" we might otherwise overlook.

The following PR, recently received, describes the use of the Italian Dolomites ski area of Paganella (incorporating the slopes above Andalo and the main village of Fai della Paganella) by the Norwegian team :-
Paganella: Slopes fit for Vikings
Henrik Kristoffersen, Kjetil Jansrud, Leif Kristian Haugen, Sebastian Foss-Solevaag and Aksel Lund Svindal, the five leaders of the strong Norwegian team – which has shown and is showing great qualities in the Alpine Ski World Cup - enjoy a special relationship with Trentino, and above all with the Paganella Ski Area; until 2018 the area will be the federal Alpine centre of this Scandinavian national team.
On these slopes they have often trained for important sports events, and especially for the Italian races held in December.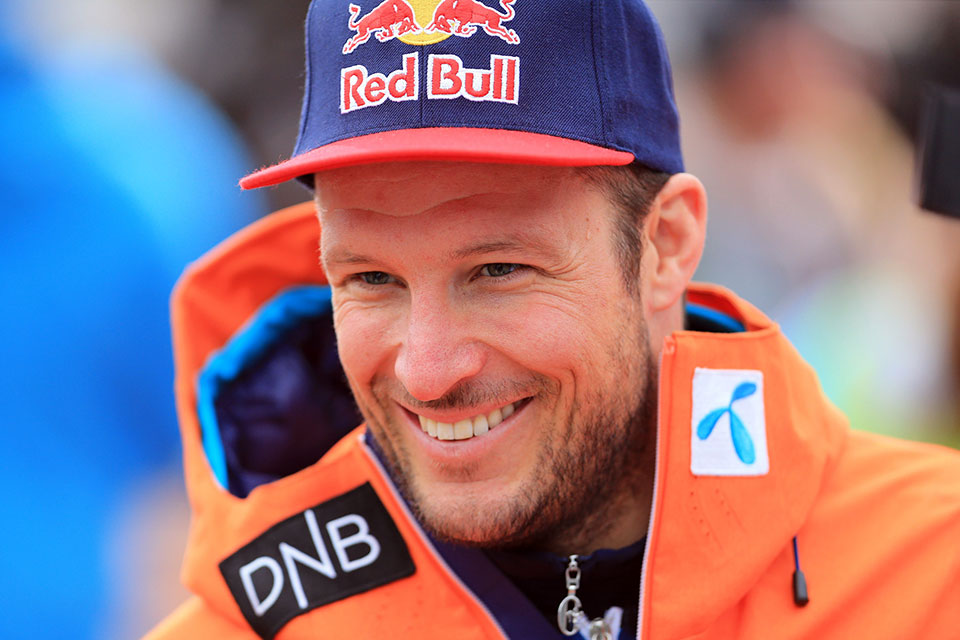 Aksel Lund Svindal - Photo (c) Pierre Teyssot, Photo Archive
"I have had the pleasure of getting to know Andalo thanks to my first participations to the Alpine Rockfest - said Svindal -, and soon afterwards the Paganella became our training centre: here I have had the opportunity to appreciate not only the fantastic Olympic track 2, which is a unique slope thanks to its varied and technical features - but I am also enjoying the food and hospitality of the Trentino people."
At the end of the training session on the Olympic track 2 on the Paganella Kristoffersen remarked "We've managed to position 50 gates for a giant slalom of 1'10", just like in the world cup. This allowed us to recreate the race effect and enjoy a very useful session in view of future commitments, where my aim is to reconfirm my results. The track is well-prepared, and it is especially fit for our high level training."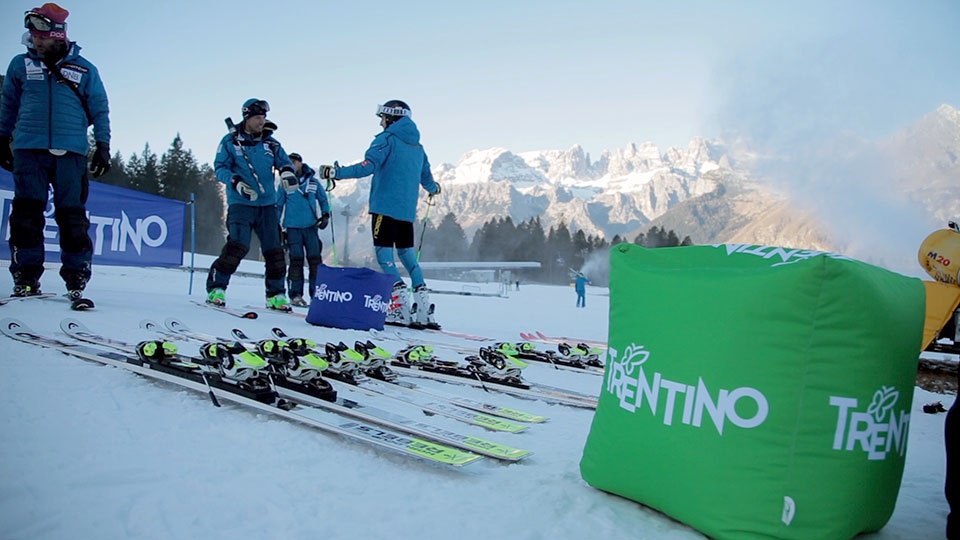 Norwegian Ski Team Training in Paganella - Photo (c) Photo Archive
This is a modern and comprehensive ski area which boasts 50 kilometres of wide slopes, 1,100 metres of altitude difference and a programmed snowmaking system covering 100% of the tracks. The ski area can also accommodate every type of skier thanks to the variety of slopes it offers: 10 blue runs with varying degrees of difficulty, to accompany beginners in their progress; 13 red slopes for ski enthusiasts, 1 black run for experts; for snowboard lovers there is a large snowpark with plenty of facilities.
Andalo
and
Fai della Paganella
are served by an efficient network of ski lifts (17), with the most modern cable cars, chairlifts and treadmills that guarantee an hourly capacity of 27,000 people and are all accessible with a single ski-pass.
The area offers slopes for all tastes and levels, but the surroundings should not be missed either: the mountain huts on the slopes offer food and wines that make holidaying even more sparkling, pleasant and enjoyable.
Henrik Kristoffersen while skiing in Paganella (video)
https://www.facebook.com/paganellaski/videos/922991231123060/
NIGHT SKIING
Since 2015 on the Paganella Ski slopes it is also possible to ski at night: an important opportunity for those who love skiing in Andalo, Trentino. This important investment for our ski resort now allows all skiers and snowboarders to have fun after sunset on the slope Cacciatori 1, reachable via the cable car Andalo - Doss Pelà (up to the middle station in the Dosson area). The facility is open every Tuesday and Friday from 19.30 to 22.00.
Discover Paganella and Andalo Ski Area through the following link
www.andalovacanze.com
.
Find out more on J2Ski :-
The Andalo - Paganella ski area
Paganella Snow Forecast