Designer Porsche Chairs on New Swiss Lift
Designer Porsche Chairs on New Swiss Lift
Started by J2SkiNews
in Ski News
- 5 Replies
Login
To Create or Answer a Topic
Super-cool Swiss resort
Laax
has commissioned the famed German car designer Porsche to create the chairs on a new six seater lift the resort will open this winter.
The new six-seater chairlift will run from Treis Palas to Crap Masegn and is one of two new six-seater chairlifts currently under construction at the famous ski resort, which is due to open its glacier ski area for the season on20th October, 2012. The other new six seater will run from Plaun Lavadinas - Fuorcla da Sagogn.
Along with a cool look thanks to the efforts of the Porsche Design Studios and a pull-down weather protection hood, the individual chairs on the new lifts are reportedly to be able to rotate so that people can look out sideways to admire the scenery without needing to trouble to tilt their heads.
There is also reported to be some solar power association with the new lifts, but that is yet to be clarified.
The new lifts are the second and third five new detachable 6-seater chairlifts and one detachable skilift being installed over three years in an investment of CHF 54m and based on a master plan created for the long term.
Now what would work in other resorts????
VW or Mercedes in Bad Kleinkircheim???
Ferrari in Cortino D'Ampezzo? (or should this be Lancia?)
Lada in
Sochi

Range Rover or Hummer in Courchevel !!

Where else and what would work best in Aviemore??

The lift was designed and built by Bartholet Maschinenbau AG (BMF) the company that built the solar ski lift at Tenna, Porsche did the overall styling and designed the seats.

The seats are heated using solar panels mounted on the back of the chairs.

On leaving the bottom station the chairs rotate through 45 degrees to face outwards (giving the passengers a better view) on reaching the top station they return to the normal position, the chairs are mounted on springs and some of the components are made from carbon fibre.

At 6 m/s it's a bit faster than most other chair lifts. Initially it will be fitted with 65 chairs capable of carrying 1800 P/h, if necessary a further 21 chairs can be added increasing the capacity to 2400 P/h.

E-stop on a lift at 6 m/s is lots of fun

SwingBeep wrote:t
The seats are heated using solar panels mounted on the back of the chairs.


Well you'll be warm enough if the sun shines out of your ar**!
Not a Member?
FREE Snow Reports by e-mail.
Save on Ski Hire
Save up to 50%
+5% for 4+ Ski Packs
+10% for 10+ Ski Packs

7th day Free on selected dates

Book Now
Ski Hire Shops in Courchevel 1850, Courchevel Le Praz, Courchevel Moriond and Courchevel Village.

Where is there Snow in France?
November 23, 2017
Significant Fresh Snow is forecast for 7 French Ski Resorts, including La Grave, La Toussuire, Oz-en-Oisans, St Jean d'Arves, St Sorlin d'Arves, Valloire and Villard Reculas.
Open ski areas include 6 French Ski Resorts.
Search Hotels
Or Search For...
Courchevel Snow Forecast
Ski Airports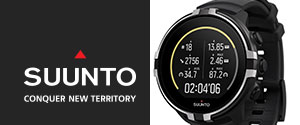 Win a Suunto Spartan Sport Wrist HR Baro! ENTER HERE
Closing Date : 01 December 2017
Please Share
if you like this page
The views and opinions presented in the J2Ski Forums are solely those of their respective authors and do not represent those of J2Ski Ltd. Objectionable Content may be notified by sending a Private Message to Admin.