Ski bekleidung
Ski bekleidung
Started by Student.Uni.Mannheim
in Germany
- 19 Replies
Login
To Create or Answer a Topic
Guten Tag,
Wir sind drei Studenten aus Norwegen, die das letzte Jahr ihres BWL-Studiums an der Universität Mannheim absolvieren. Wir arbeiten aktuell an unserer Abschluss-Arbeit. Diese soll im Juni fertig werden und daher wären wir sehr dankbar darüber, wenn Sie uns bei unserer Umfrage unterstützen würden.
Der Fragenbogen ist auf Deutsch und beinhaltet Fragen zu Segel- und Skibekleidung.
Vielen Dank im Voraus!
Vielen Grüßen,
Simen Burhol
Christian Broch Korsbøen
Eirik S. Pedersen
https://www.surveymonkey.com/s/TTDGYP7
Good day,

We are three students from Norway who complete the final year of their degree in business administration from the University of Mannheim. We are currently working on our final work. This should be completed in June and therefore we would be very thankful if you could help us in our survey.

The questionnaire is in German and includes questions to sail and ski wear.

Thanks in advance!

Best regards,

Simen Burhol

Christian Broch Korsbøen

Eirik S. Pedersen

https://www.surveymonkey.com/s/TTDGYP7
Gentlemen, might I suugest that you may get many more people answering your survey if you also create one in English. I appreciate that you are studying in Germany and we have members on this forum who are or speak German, but the language of this forum is English and as such it is the language spoken or understood by the members here.
I will happily fill in the survey if you did an English version.
Thanks.
Hi,
Thanks for your answer. And we understand your issue, we really do!
Off course we would get more answers if the survey was in English, but our bachelor thesis itself will be written in German, and the survey is meant for Germans only, since we are trying to find out Brand Awareness for the clothing brand Helly Hansen here in Germany. So that's why it is written in German

We would really appreciate all the answers we could get! But as you say, since most of the members in this forum speak English, is this probably not the right place to publish our survey.
If you have any suggestions to where we should publish it, other forums etc. would we appreciate your help! This could be forums, facebook groups etc. for people interested in skiing and/or sailing/boating.
Thanks!
Best regards,
Simen
Eirik
Christian
Here you go matey ..... I have attempted to translate,,,,
We are three students from Norway, who complete the last year of their BWL study at the University of Mannheim. We work up-to-date on our termination work. This is to become finished in June and from there would be very grateful we over it if you would support us with our inquiry. The question sheet is on German and contains questions to sail and ski clothing. Thank you in advance! Many greetings, Simen Burhol Christian Broch Korsbøen Eirik S. Pedersen

Errm, Ian, FQ did this three posts ago.....

Dave Mac wrote:Errm, Ian, FQ did this three posts ago.....

Posts Dave ... I don't read posts, perhaps he should have it clearer

Dave Mac wrote:Fertig
Dave why are you passing wind on here

Not a Member?
FREE Snow Reports by e-mail.
Where is there Snow in Austria?
November 23, 2017
Fresh Snow is reported by 5 Austrian Ski Resorts, including Lech, St Christoph am Arlberg, St. Anton am Arlberg, Stuben and Zürs.
Open ski areas include 8 Austrian Ski Resorts.
Search Hotels
Or Search For...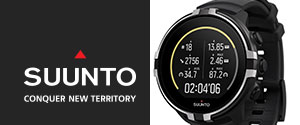 Win a Suunto Spartan Sport Wrist HR Baro! ENTER HERE
Closing Date : 01 December 2017
Please Share
if you like this page
The views and opinions presented in the J2Ski Forums are solely those of their respective authors and do not represent those of J2Ski Ltd. Objectionable Content may be notified by sending a Private Message to Admin.